Introduction
Magic Increase your Sales on Christmas Season in Ecommerce. October has arrived after the summer has ended. As a result, everybody in the e-commerce industry already can hear the sound of Christmas bells. As a result, now is the ideal moment for e-commerce firms to plan for the months ahead. If you don't need to keep sweating despite its low weather over the holiday season, consider these seven guidelines for a good holiday season. Magic Increase your Sales on Christmas Season in Ecommerce.
Read these articles:
11 Secrets for Growing Your Business Quickly
How To Increase Customer Loyalty In Your Coffee Shop?
How Digital Transformations Impact Customer Loyalty?
12 Ways to Expand a Business Quickly
Reasons why branding is important for business
How to Measure the Effectiveness of Your Loyalty Program
Magic Increase your Sales on Christmas Season in Ecommerce
 1. Don't undervalue the power of sales before and after the holidays
It is well known that the months leading up to Christmas are the busiest in terms of retail sales, particularly in e-commerce. October marks the beginning of the peak shopping season for internet retailers. The days of solely relying on the Christmas business to generate money are long since gone. There are eight crucial shopping days in the Holiday season before the actual Christmas shopping begins. They're yet another enticing way to increase the number of orders in your online store. In November, for example, Singles Day, Grey Thursday, Black Friday, and Cyber Monday will be your busiest shopping days.
One would believe that these days can be used as a test run for the Christmas season. The abovementioned shopping days, on the other hand, have become equally as vital as the Christmas business for many businesses. As a result, they are the center of attention. It is critical to take the appropriate actions at the appropriate times in order to ensure a smooth operating flow.
Nonetheless, it is critical that you make the most of the days leading up to Christmas Eve. A small percentage of online merchants consider the period after that – this is a significant error if you would not want to miss out on a wonderful sales opportunity. From Christmas to New Year's Eve, there is a huge sales opportunity. People are pleased and have lots of time because they spend time with loved ones. It's extremely unusual for a household to run out of topics to discuss at one point or another. As a result, mobile phones are on the upswing. Because coupons and money are commonly given as gifts at Christmas, this is your last chance to boost your statistics for the year.
For example, you may provide discounts if Santa didn't bring what you expected. You will be able to stand out from the crowds and lead to more sales in the final days leading up to New Year's Eve when you do so.
 2. Enhance the User Interface
"You will never get a second chance to make your first impression"
This phrase by Arthur Schopenhauer is ideal for internet shopping, particularly during the holiday season. Visitors to your website, especially around this period, are frequently potential new consumers. To avoid scaring away potential consumers, the order process should be kept as straightforward as feasible. It's also worth noting that when it comes to online shopping, elderly people's internet usage skyrockets. There's even a term for senior citizens who use the internet: Silver Surfer. For e-commerce businesses, they are becoming significantly important, and their worth should not be overlooked.
So, what does it all mean? It shouldn't take more than a few clicks to place an order.
Furthermore, the use of mobile devices to purchase various things online has increased dramatically. Christmas shopping in the metro is a regular occurrence among internet shoppers, especially during the holiday season when every second person is on the point of a mental breakdown. As a result, you must get your online store up to speed. Pictures and phrases must not be relocated or distorted in this area. If your webshop's images and other elements aren't optimized for smartphone screens, potential customers will quickly move on to other, more optimized pages.
The speed with which websites load is equally significant. The main benefit of internet shopping is that you may avoid standing in huge lines. Potential clients are highly sensitive to page loading times. Customer satisfaction is negatively impacted by even the smallest loading times. Google Page Speed is a useful tool for determining how equipped your website is for this issue.
Unboxing is yet another topic where the usage of the internet can be significantly improved. In e-commerce, product unpacking has become a key aspect of the purchase experience. Bloggers and segments and sub have grown increasingly crucial to online shops. A unique package makes a favorable first impression and encourages many people to share images online, thus promoting your goods for free.
3. Prepare your E-Commerce Fulfillment
"If you don't plan ahead, you're planning to fail."
The phrase by Benjamin Franklin is 100% applicable to internet stores during and before the Christmas season. Plans must be undertaken before the flood of orders starts in order to avoid being overwhelmed by a large number of internet orders at the end of the year and missing out on possible sales. The key to success is intentional e-commerce execution.
This involves preparing for increased temporary staffing needs. Increased sales mean more shipments, which necessitates the addition of more employees to ensure that e-commerce fulfillment runs smoothly. Packing and delivering packages takes time — it's true. Always budget reasonably and as early as possible to prevent seeking expensive alternatives on an urgent basis or, in the worst situation, being unable to deliver at all.
Obviously, you should keep a close eye on your inventory and, if required, augment it before Christmas. Take full advantage of your stock management expertise from previous years. Any deviations should also be reported to your logistics company. Customers are bound to be frustrated if e-commerce fulfillment fails miserably.
So you'll need to devise a strategy to make the most of this tumultuous period. A plan that cannot be amended, however, is a lousy plan. This means that mistakes are bound to happen, and things rarely go as planned. In such situations, having a backup plan or a contingency plan is invaluable. It may be able to keep customers from having to enjoy Christmas without receiving any gifts. If, for example, a forwarding service provider is having serious issues, it ought to be possible to transfer to another business on short notice in a crisis.
What you may not realize at first is that the additional burden does not cease with the holidays. In January, everybody in that industry will have a tremendous amount of work to do. Many gifts are rejected or replaced. Furthermore, coupon redeeming generates a lot of traffic. This means that businesses would be anything but exhausted by the end of the year. You will escape irritation if you are prepared. Rather, you can be content with your sales.
4. Optimize your Online Shop's Marketing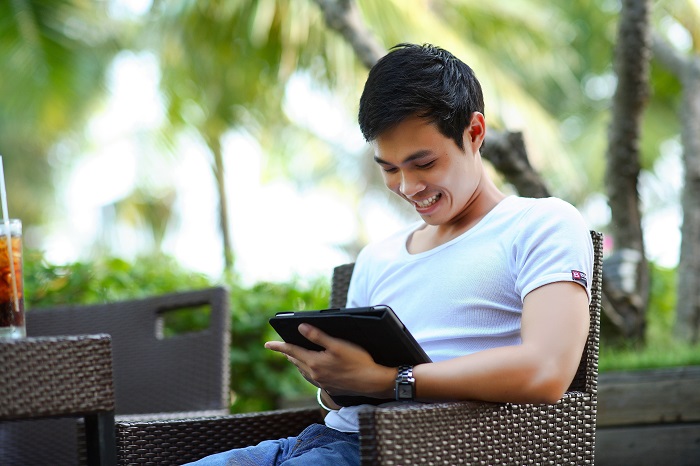 Nobody buys products which no one hears about, just during the Christmas season. As a result, it's critical to ensure that prospective buyers are aware of your offerings. Take a close look at all of the possible options for you. Use your highest potential, whether you want to attract visitors to your website through social networks, e-mails, or simply talk with family, friends, and friends of friends.
Product bundles are a great way to save money, especially for people who don't know how to make original gifts. These packages might help you keep one step ahead of the competition and expand the size of your shopping cart. Your revenue will also grow as a result of this.
If it hasn't occurred to you yet, now is the time to get your online store ready for the holidays. Put a Santa cap on your logo or have Santa fly through your page. Your inventiveness knows no bounds. You might also take the opposite approach and consider the Christmas haters among your customers.
You will have a new set of problems for Christmas if you have executed the previously listed tips. Many customers purchase for Christmas right before "Santa Claus" arrives. However, being able to supply your products on time is critical. It is the objective to submit orders as soon as possible in order to be able and provide for happy children's (and adults) eyes and special moments. How can you encourage your customers to place their orders as soon as possible?
Promotions and discounts that expire towards the end of November can help in this instance. Because of the promos, some customers will begin ordering early. On the webpage, a timer and, in some situations, the current supply can be displayed. Buyers are enticed to submit orders right away due to the apparent time pressure. Early reductions for tough products are suggested, whereas sales of fast-moving and quick-deliverable goods can be promoted at a future stage. The homepage is usually the ideal location to do this.
5. Win loyal customers to increase your turnover
As previously said, many of the buyers in the Christmas business are first-time buyers. Despite the fact that every online shop has a lot on its mind at this time, it should remember that the first sale is both the first and often the only chance to convert a new consumer into a return customer. The addition of certificates and discounts for purchases in February, for example, is an appealing method to drive customers to shop again. When the Christmas and post-Christmas seasons are done, the returns are lower. This certificate can be useful during the summer slump.
6. Ensure maximum transparency for delivery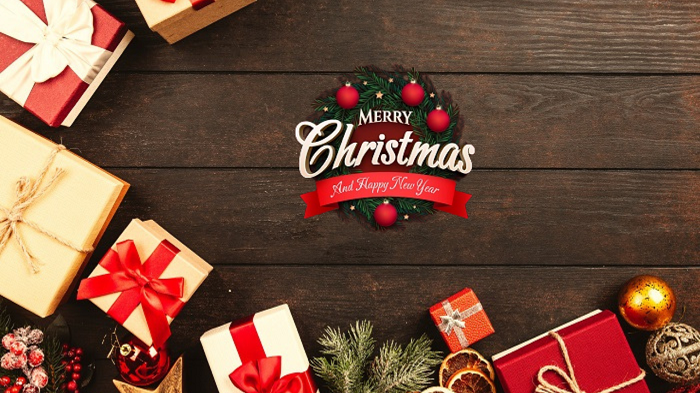 Nowadays, the phrase "visibility" is quite essential. E-commerce is no different. As per a study conducted by Estudio Copenhagen Economics, 80% of respondents believe that tracking is an important aspect of providing effective service. Digital alerts are also beneficial for improving the consumer experience. It is commonly known that the consumer is king and that every chance to improve customer happiness should be taken.
7. Build trust with your customers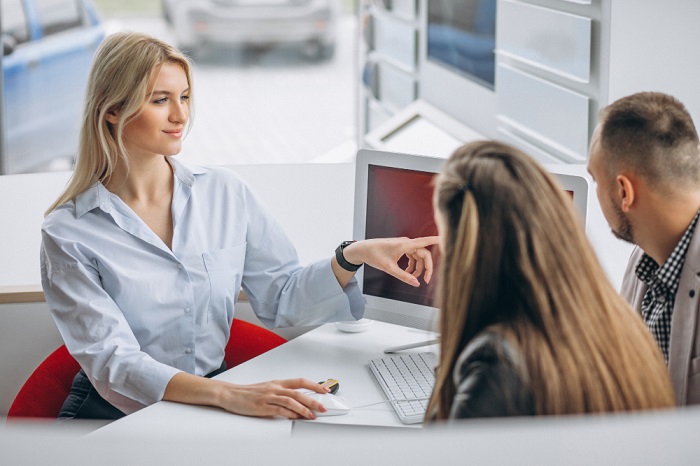 Consumers are inundated with information, especially during the Christmas season. They frequently seek out things with which they have no prior experience or with which they are just vaguely acquainted. In the domains of jewelry, cosmetics, and apparel, few men would consider themselves specialists. Nonetheless, all of these product types are among the top 10 presents in Germany, Austria, and most other countries in 2018.
As a result, there is a lot of skepticism among customers. It's this ambiguity that you need to get rid of. As soon as feasible, get positive feedback from other consumers. The above-mentioned call-to-action can be useful in this situation. Make it clear to your existing customers how valuable their reviews are to you.
However, the time and money required to secure such a service should not be underestimated. Current costs are sometimes too high for tiny e-commerce firms.
Money-back guarantees provide ultimate security for many customers. If you're confident in your product (which you should be), you may boost your confidence by offering a money-back guarantee in the event of dissatisfaction. Although this assurance is rarely used, it considerably enhances trust and, as a result, the number of completed orders.
A money-back guarantee for stuff delivered only after Christmas also sounds appealing to customers. However, as even shipping service providers are unable to provide firm promises, it is unlikely that you will be able to do so. Instead, you can provide suggestions for specific dates by which clients should order things. But proceed with caution. So that there are no misconceptions, make it quite clear that these are "just" suggestions. Instead of a money-back guarantee, you could, for example, offer a longer return term to allow customers to make a more risky buy.
That could be the most crucial piece of advice. Relatives and acquaintances of internet store entrepreneurs often get a touch too short during these difficult moments. As a result, don't forget to bring your own gifts. As a result, nothing should stand in the way of having a fantastic Christmas Eve.
Conclusion
Many problems, as well as possibilities, await e-commerce enterprises throughout the Christmas period. The Christmas period affects whether a financial week is successful or unsuccessful for many organizations. Furthermore, the roots for the months ahead can be built at this time. Nothing will be able to stop you from achieving a favorable outcome if you follow our advice. By properly planning, you may completely utilize your capabilities to successfully increase your earnings.
If you like to talk about a loyalty or rewards program for your company or brand, please contact us.
For more information visit our website www.rewardstampapp.com