These three indicators will enable you to gauge the success of your loyalty programme after it has been put in place. To increase their efficiency, track them and make adjustments.
Launching your loyalty programme is a great first step towards expansion. However, given the fierce competition, being aware of whether your programme is producing results will enable you to take the necessary steps to boost repeat business and expand your company.
Measuring the success of your loyalty programme is as important to marketing activities. If you're having trouble comprehending these measures, keep reading to learn more about them.
Read these articles:
10 Selected Safety Tips To Protect Shopping Online
How Minding Your Own Business Creates a Miracle
You Need to Know About Business Process Automation
Secrets of Best Customer Service for Small Business
This is Ultimate Advantage of Mobile-First Strategy
13 Steps How to Start a Cookie Business
Is your Loyalty Program Working?
Now that you have a loyalty programme in place, it is essential to consider all the metrics and techniques to assess its effectiveness.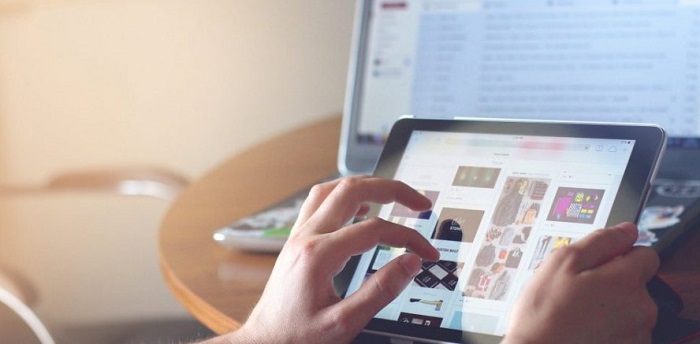 1. Participation Rate
One of the crucial loyalty statistics you need to comprehend is participation rate.
Are new participants joining the programme? Have enough participants signed up for your loyalty programme? To evaluate whether the participation rate for your loyalty programme is high, ask yourself these two questions.
The total number of programme participants divided by the total number of clients you have is known as the participation rate.
The importance of participation rate for your loyalty programme is explained here.
It notifies you of how simple it is for people to sign up for your programme.
Evaluates whether or not your rewards are beneficial to your clients.
It helps to comprehend how widely known and popular the loyalty programme is.
Do you want your loyalty programme to be listed among the top ones? Your participation rate, however, is insufficient to make you stand out from the crowd. We've got you covered, so don't worry. Here are some of the best techniques to increase participation in your loyalty programme:
Make sure people are aware of your loyalty programme. Understand that audience popularity is a sign of a good loyalty marketing programme.
Keep enhancing the reward phases and make the awards very simple to understand.
Make sure to include rewards that consumers will appreciate and connect with. You can quickly create your own loyalty programme with Reelo, a platform for rewards programmes, and even include customized prizes that are pertinent to your clients.
2. Redemption Rate
Reward rate is the second most effective loyalty analytics for assessing the effectiveness of your loyalty programme. Do you know if your consumers are using their points at your shop?
The Redemption Rate is the ratio of the number of loyalty programme points redeemed to the total number of points granted. Knowing how many individuals are using your loyalty programme actively is useful.
If consumers are using these rewards, it is obvious that they are committed to your company. It shows that both your retention rate and your base of repeat customers are growing.
This might be a good thing for a company that focuses on using these programmes to maximize repeat business and provide memorable experiences for customers. Customers are finding value in the programme if your redemption rate is high. If the rate is low, on the other hand, it's likely that customers are losing interest in the company and leaving.
3. Unattainable Rewards
One of the key causes of the poorer success of consumer loyalty programmes is unreachable incentives. Well, it's really fairly easy. Customers will churn if they are unable to use their rewards.
Before spending money to receive a little discount on their subsequent purchase, customers give it some thought. They might not love it if they had to spend, say, Rs. 2000 in order to receive a Rs. 50 discount on their bill. They might also decide against participating in the incentives scheme. This has a very clear explanation. Such client loyalty programmes offer their customers nothing of value. Furthermore, the ineffective awards will damage the reputation of the company and result in a loss of client loyalty.
How can you get through this obstacle without losing money? Make your initial reward stage as simple and attainable as possible. The consumer should be inspired to redeem it on his subsequent visit since it should be so thrilling. They begin to recognise the value in customer loyalty programmes once they can use their incentives right away.
Additionally, it will heighten the anticipation for a higher reward tier.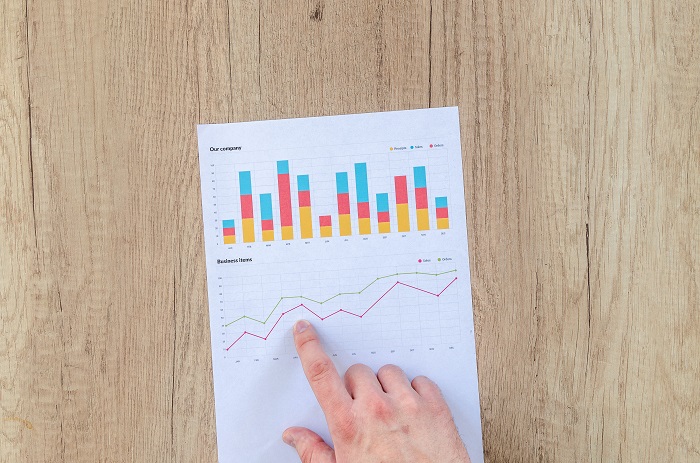 4. Lowered ROI
You won't be able to evaluate the success of your marketing initiatives or company as a whole without calculating ROI. You cannot afford to ignore it because it is one of the most crucial loyalty metrics. For instance, you might want to review your loyalty programme right away if it is harming your company's bottom line. Alternatively, if your loyalty programme is not bringing in more money or improving your company in any way, it is just underperforming.
As an illustration, visualize yourself as a restaurant owner who launched a restaurant loyalty programme. Although the restaurant customer loyalty programme offers a variety of prizes for clients, it is constantly on the decline. Who knows why? It's because, in comparison to other restaurants, your customers don't think your rewards are engaging. Only by looking at your company ROI will you be able to make improvements to your rewards programme!
5. Customer-Loyalty Fit
Do your consumers and their needs fit with your loyalty programme? Before introducing the rewards, did you research your customers' preferred store purchases and their interactions with the goods?
Customers rarely discover value in the programme because it doesn't appeal to them, so most of the time. Their interests are not aligned with the benefits. You cannot include a product in your loyalty programme if you notice that it is not selling well. It will decrease consumer retention and engagement for your company.
Similar to this, if a group of programme participants don't like the rewards, they will cease taking part. Checking the customer loyalty program's compatibility is crucial. If this is a success, there's a high possibility that your loyalty programme is increasing consumer loyalty and bringing in solid repeat business.
Summing Up
Your rewards programme is a crucial business expansion tactic. It's crucial that you regularly review and assess the performance of your loyalty programme. Try to change things if you notice they aren't working.
The loyalty programme should be well known to and understood by the clients. The success of your loyalty programme will be measured by an increase in the redemption rate and ROI. Especially if you own a restaurant or retail store, don't hold yourself back. It's time to implement an effective loyalty programme to convert all of your clients into repeat ones.
Download Reward Stamp App today to begin creating your own loyalty scheme. We wager that you'll soon experience more client engagement and retention.
Brand which is doing it right: Reward Stamp App
About:
Reward programs to gain more customers and retain more customers are interested in knowing how it can gain more customers and retain more customers. Then keep watching for the reward stamp allowing you to issue a digital reward card with a qr code.
Which brings benefits like flexibility to issuer stamps or issuer points to save the environment by not using plastic or paper cards. Make your business future proof and get ready for AI based technology. Reward stamps enabled you to connect directly with your customers.
Let me show you the ways you can connect with your customers. You can send messages like notifications, SMS and emails. You can also send transactional messages to keep your customer informed. You can send promotional messages to promote your business.
You can also chat with your customers for better service one of the important benefits the reward stamp brings to you is automated customer reward. The automation function allows you to save time by sending automated messages. With automation you can convert points into cash coupons to encourage more spending. Automation also helps you to set point expiry which encourages frequent purchase.
The next important benefit reward stamp brings to you is an option to publish your offers. Let's see what kind of offers you can publish referral offers to gain more customers offers to encourage more spending. Offers to encourage repeat purchase apart from publishing offers reward stamp has tools for business promotions such as white label android and IOS app.
Stay ahead of the competition by launching your own android and IOS app business info publish your business information for easy access social media link your social media pages to generate more engagement.
Last but not the least benefit reward stamp brings to you is customer data analytics using customer analytics. You can improve your business based on customer visit patterns. You can improve your revenue by measuring important customer metrics, You can stay ahead of the competition by knowing customer spending patterns. If you are still wondering why you should use the reward program for your business.
Then let me show you some business surveys from industry leaders. A business survey says that businesses with the reward program are 60 percent more likely to survive and grow in tough economic conditions. Consumer survey says that customers are 78 more likely to buy from someone who offers a better reward program, consumer survey also says that 86 of the customers will recommend a company to friends and family so take an advantage of one of the leading applications in the customer reward program to take your business to next level register now to get started with a free trial and pay when you are ready.
Strategies Implemented:
Measure customer loyalty metrics
Analyze customer spending patterns and visit patterns
Analysis your business health and improve it
See how your offers are performing
Full customer data analytics (Aka Insight Analysis)
Optimize your business to increase profit
Visit our website www.rewardstampapp.com For more information Book a Demo with us.