How Digital Transformations Impact Customer Loyalty? Without a doubt, the last ten years have seen significant changes in the world. Never before has there been such easy access to knowledge. These conditions force businesses, as well as their loyalty programmes, to adjust to the present environment. To be competitive, you must incorporate digital transformation into your plan. How Digital Transformations Impact Customer Loyalty?
Integrating digital technologies, such as computer software, algorithms, and data models, into routine business processes is known as "digital transformation." The same guidelines apply to the loyalty programme, where a number of cutting-edge computer-based solutions can be used. Digital transformation is a revolution from an operational standpoint as opposed to a gradual evolution. How Digital Transformations Impact Customer Loyalty?
Read these articles:
12 Ways to Expand a Business Quickly
Reasons why branding is important for business
How to Measure the Effectiveness of Your Loyalty Program
10 Selected Safety Tips To Protect Shopping Online
How Minding Your Own Business Creates a Miracle
You Need to Know About Business Process Automation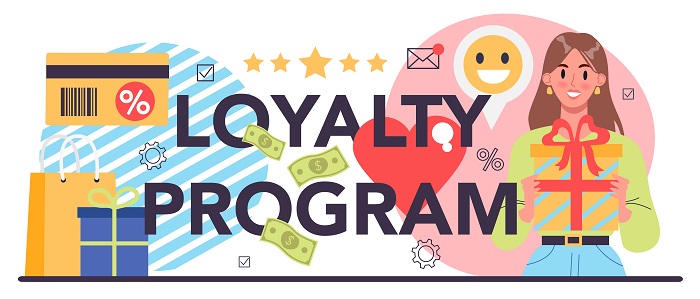 Let's look at some traditional, manual loyalty schemes, like one based on stamps, to illustrate this with an example. This is comparable to the early automobiles made by the automotive industry. The vehicles were functional, but they had a number of drawbacks, including slowness, lack of comfort, and frequent maintenance. This metaphor allows us to relate modern autos to digital loyalty schemes. Most activities are carried out by its own vehicle.
Unless they need to refuel, cars travel quickly, safely, and seamlessly. Last but not least, vehicles offer data on miles/ kilometres traveled, fuel consumption, and other significant facts. Digital loyalty schemes can be said to work the same way. Most tasks are completed automatically with little need for change. Additionally, these systems offer in-depth statistical data on consumers and their actions. The most cutting-edge software even uses AI algorithms and machine learning to identify trends and offer suggestions.
Implementation of Digital Tech has Endless Advantages:
Automating the enrolment, accrual, and redemption processes in the programme
Establishing extra points of contact with clients, such as through social media, emails, and messages
Having able to respond rapidly to consumer needs
Simple connections to other systems and already-existing mobile apps for rewards programs.
Detailed understanding of consumer patterns and behaviour.
Updated Analytics
360-degree, holistic perspective of a certain customer.
And this is not even close to the complete list of features that digital-driven Reward Stamp App loyalty programs can offer.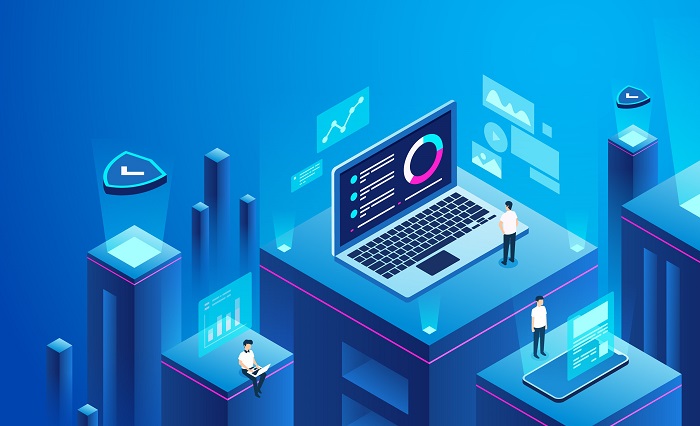 Can Companies Benefit Loyalty Program with Digital Transformation?
Whether it be a tiny business or a major corporation, every type of firm may benefit from a digital transformation. The software that businesses utilize will be the only notable change. Large enterprises, for instance, should invest in specialized, cutting-edge technology, whereas smaller businesses will probably want to employ less resource-intensive, cloud-based software.
As you can see, an effective, up-to-date loyalty programme requires digital change. It makes it possible to introduce improvements in many aspects of running a loyalty programme. Effective utilization of digital technology is the aim. The use of cutting-edge technology like Machine Learning, Artificial Intelligence, the Reward Stamp App, and Marketing Automation is made possible by the shift to digitalization. You get to decide the length and extent of the change.
Reward Stamp App
Customers' actions are changing very quickly, which affects both purchase decisions and the buying process. Customers will be happier in the long run if they can purchase a product with ease and receive rewards regardless of their device or favourite platform. Client satisfaction is essential to lowering customer turnover because it encourages repeat business when new requirements arise. You will get all solutions once you join hands with Reward Stamp App.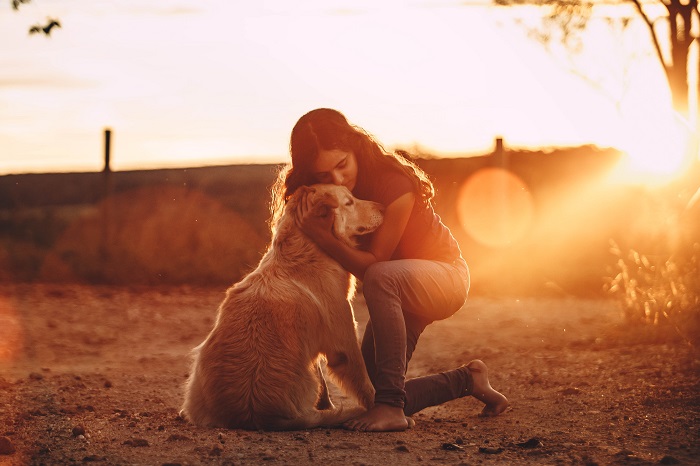 Building an Emotional Bond with a Brand/Company
Designing a loyalty programme should focus on forging an emotional connection with the customer. Who doesn't feel wonderful when they get a birthday surprise? The client feels valued and is aware that the business is thinking of them at a crucial moment. Members of the programme could also take pride in helping their neighborhood and having a big, good impact on the environment. A chance to promote a healthy lifestyle and help local producers arises, for instance, when additional points are offered to clients who purchase organic goods.
Local communities will benefit from any initiatives that support environmental protection, strengthening brand equity and having an impact on the organization's KPIs. Giving customers the option to give points to good causes or running specials on products nearing expiration are other ways to strengthen emotional relationships (thus helping the fight against food waste). Such measures improve a brand's reputation among consumers who are highly concerned about environmental issues.
Other similar opportunities might present themselves over the course of a year, all of which are ways to guarantee favourable social media brand word-of-mouth promotion.
Keep in mind that any offer made to repeat consumers must always be superior to that made to the general public. Additionally, this has a significant effect on increasing brand trust and fortifying the emotional connection between the company and the customer.
Personalization
Each consumer must be viewed distinctively in order to create a long-lasting, appealing loyalty programme, which calls for customization to be at the core of technology advancements. As a result, a business will be able to comprehend the unique requirements of each customer and improve cost effectiveness, ensuring that the program's investment will yield measurable returns. It's critical to keep in mind both the needs of the clients and the actions of the programme operator given the numerous new chances and difficulties that are continually appearing.
AI is a crucial technology for successfully addressing these issues. Operators of loyalty programmes may give a distinctive consumer experience and the joy of being a part of a distinctive programme thanks to AI. Additionally, technology has a lasting impact on consumer retention and fosters brand loyalty. Complex yet boring and time-consuming analytical processes are automated by AI, freeing up time and resources to be employed more effectively. Customers are more likely to make a purchase if they find the offers they're looking for on their phones, and personalization is the key to gaining their loyalty. In order to rapidly and effectively send rewards and offers based on consumers' purchase histories, artificial intelligence and machine learning are used.
If you like to talk about a loyalty or rewards program for your company or brand, please contact us.
For more information visit our website www.rewardstampapp.com