Make A Data-driven Customer Strategy In 2022. Organizations can use a data-driven strategy to review and analyze their data in order to better serve their customers and clients. A business can interpret or tailor its messaging to its clients and prospects by leveraging data to drive its activities, resulting in a more customer-centric approach.
What does it mean to be Data-Driven?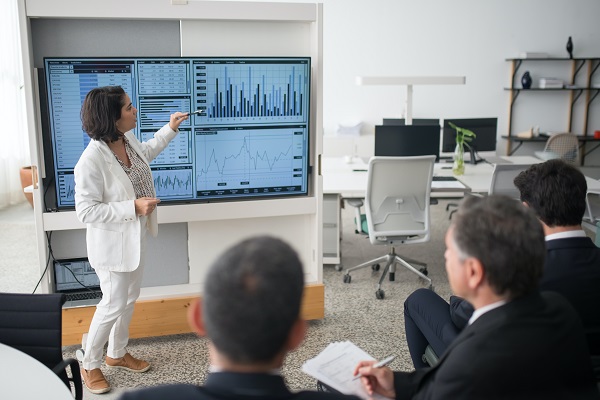 The merger of data or information that is recorded and grounded in statistics and facts, into an individual's life or firm's decision-making procedure is termed as being data-driven. A "data-driven" strategy suggests that a corporation takes strategic decisions based on data analysis and interpretation. Make A Data-driven Customer Strategy In 2022. 
Data Driven Approach
A data-driven approach entails acquiring and analysing data in order to make educated judgments. But before you can do that, you'll need a system in place that can answer a few key data-related questions:
What types of choices do you have to make?
How much information do you require to say that this is sufficient to make a decision?
What kind of information are you looking for?
Where can I find this information?
How long and how often do you need to collect it?
How will you interpret the information you gather?
All of this contributes to the development and integration of your data-driven strategy. As a result, data's role in decision-making is to provide answers to queries such as:
Where should you put your marketing dollars and time?
What are the messages that will be remembered?
How can I get more conversions?
What kind of content should you make?
Corporate Approach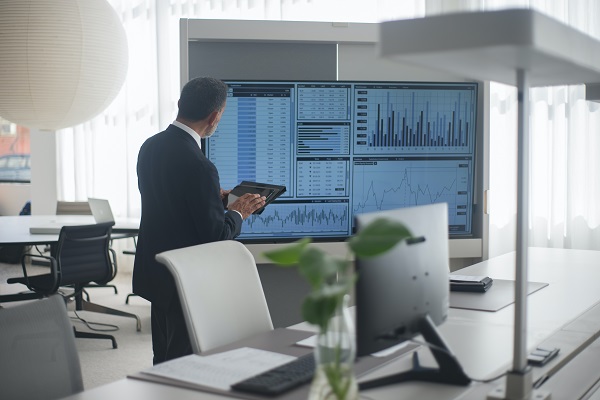 40% of companies want to raise their data-driven marketing budgets, and 64% of marketing executives believe data-driven initiatives are critical for the business. The way businesses interact with their customers will be transformed by data. Consumer data and analytics have become the lifeblood of companies like Amazon, Netflix, and Google. As you can see, data has the power to change anything.
Data-driven insights have numerous advantages for a company. It assists organisations in predicting client behaviour using a variety of patterns, allowing them to provide personalised and customised experiences. Not only that, but content tracking of client behaviours helps firms enhance their strategies by allowing them to offer the appropriate products on time in the right place.
With the growing popularity of data-driven strategies across all industries, there is a dearth of expertise on how to use data to achieve business objectives. Only around 4% of organisations, according to a poll, know how to use the data at their fingertips. Given this, if you're launching a data-driven customer loyalty plan, you'll need a clear purpose in mind and get the most out of it.
Here is a guide to keeping you on the right track:
Build a Group of Experts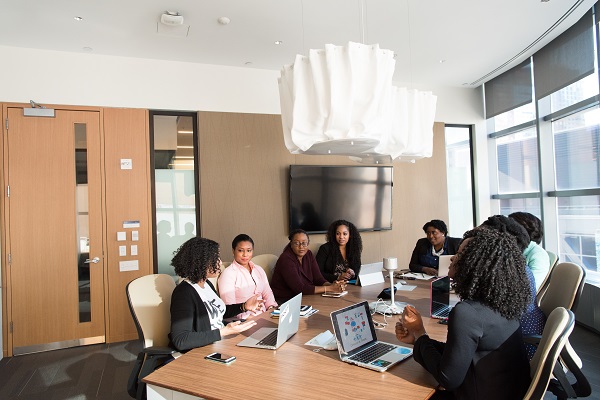 To achieve your company goals, you'll need a skilled team to utilize a massive amount of data. It's the first stage in developing a consumer data strategy. If you don't have professionals on hand, you can end up with problems later. It has the potential to derail your entire approach. As a result, for the data-driven approach, recruit a team of specialists. You'll need data scientists, techs, and CRM platform specialists. These individuals will assist you in developing a solid approach. Once you've put your team together, strive to cultivate collaboration by conducting internal meetings and explaining your goal.
Make a List of Your Objectives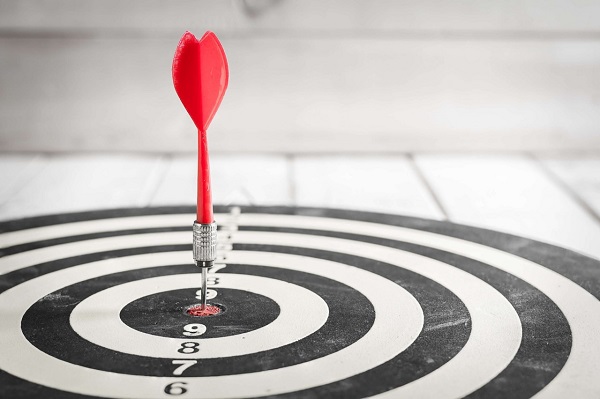 Most corporate leaders lack vision in this area: how to integrate data with the company's objectives. Compiling a list of goals can help you establish an effective client engagement plan in 2022, whether it's reaching massive profit or customer loyalty. Running a data-driven approach is great, but if you don't have a clear objective in mind, you could end up damaging the whole thing.
If you really want to interpret the data and use it to expand your business, you need clarity. The problem with goal-setting is that corporations define too many general objectives rather than a few particular objectives. Data will undoubtedly increase your revenue, but if you want to accomplish more, you'll need to go elsewhere. You must have a clear objective in mind. KPIs are the most effective way to set goals. You'll know how much money your consumers pay on average when they engage with your company. As a result, we can assist you in developing a more effective plan.
Data Collection, Organisation, and Management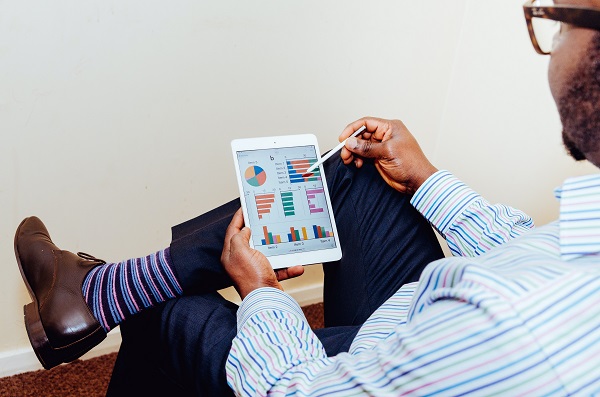 You must first establish how and from which resources you will gather data before you can organise your strategy. There are numerous ways to collect data, like an email subscription, website, contact list, client purchase history, and so on. 
According to a study, companies who use data to analyse customer behaviour outperform their competitors by 85 per cent in order to increase sales.
You must check and analyze the obtained data on a regular basis and get the most out of it. For example, if the incentive redeeming rate is low or your present marketing plan isn't working, the data will provide you with the answers. At the very least, you'll be able to make adjustments and remove the obstacles that are causing these outcomes.
The Correct Communication Route, as well as Incentives
The next stage is to determine how you will communicate with your clients once you have obtained their insights. You have the option of using SMS, emails, or social media to communicate. It also depends on what type of customer you're going after: loyal or new. To get the most of your plan, select the right channel. You must choose a channel that will reach the most people.
If your consumer is tech-savvy, for example, social media is the ideal option; if they aren't, you'll have to reach out to them through other channels. Concentrate on providing a positive consumer experience across numerous channels. It's essential to have a multichannel presence. SMS, emails, social media, and other platforms are just a few examples. Choose one that will keep your clients interested and will help you increase your return on investment. These customer strategies are very crucial for business.
Test and evaluate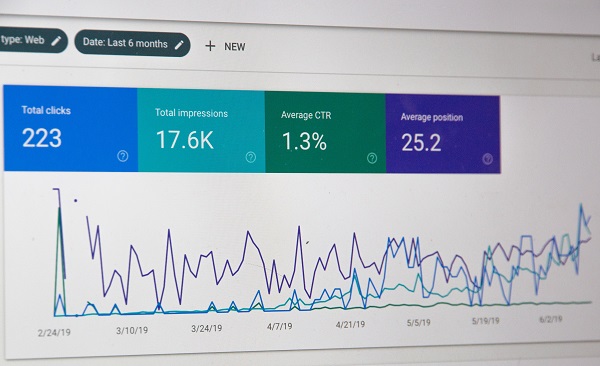 To improve your plan, use a trial-and-error method. In the data-driven strategy, there are no hard and fast rules for success. To make modifications and improve the plan, you must test and assess it on a regular basis. Because every firm is unique, tailor your strategy to your objectives and industry.
It is suggested that you look for things that can be adjusted or removed while establishing a data-driven consumer strategy. For example, you may ask your team how to establish a unique loyalty programme for clients with greater benefits while creating a loyalty programme. This brainstorming will assist you in creating interesting, refreshing rewards and determining whether or not they would appeal to your current clients. Always, always, always, always, always
Final words
One of the most powerful tools available to businesses today is data. In 2022, a data-driven programme will be critical to attaining success and gaining client loyalty. With data-driven marketing, you'll be able to think more creatively about how to impress your customers. Networks for data analytics will offer the best services like custom campaigns and audience segmentation.
It will increase the return on investment. You can forecast customer behaviour using predictive analytics based on acquired data. Simply put, having a data-driven business plan is an ideal way to reach out to customers in a special manner and provide them with exceptional experiences. You'll know if your clients are dissatisfied based on the data you've gathered. That's fantastic, isn't it?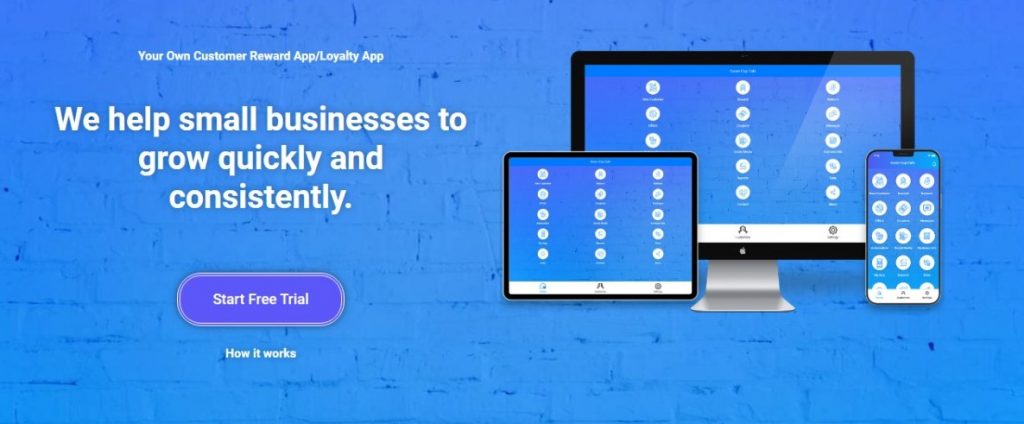 See the features of the Reward Stamp App
Your customer first downloads the Reward Cards App on their phone and sets up their profile. You can scan their profile to assign them your digital reward card.
Issue Stamps or Points
The Reward Stamp App gives 2 options to select from while setting up your reward system. Option one is the stamp system and option two is the point system.
Chat & Messages
You can directly chat with your customers using the Reward Stamp App. Your customers will have access to their chat in the Reward Cards App. These can be used for many cases like order placement, resolving customer queries, sending order progress etc.
Offers
The Reward Stamp app allows you to set various offers for your reward program. The offers like Reward Offers, Redeem Offers, Sign up Offers, Referral Offers, and Promotional Offers.
Coupons
Coupons are the most alluring way to encourage your customers to continue to shop or use your services. You can issue a cash coupon to one customer or to the whole lot of them.
Business Promotions
Business Promotions allows you to publish your business information directly to your customer using the Reward Cards App. It allows you to list your Opening hours. So customers will know the business hours means the opening and closing time of every day of the week.
Social Media
The social media option provides a great chance to develop a two-way communication channel with your customers. It also can be used to build relations, receive feedback and attract customers to your social media pages which can be filled with interesting pictures, videos, events, and offer updates which your customer can see and be informed about.
Automation
Automation is the way for you to automate many functions of your reward program. The Customer Segment gives you an option to create various customer segments which can be used to target them separately.
Customer Analytics
Customer Analytics lets you monitor the performance of your reward program. You can measure loyalty metrics like "Repeat Purchase Rate", "Redemption Rate", "Revenue per customer", and "Average Order Value".
The software is really simple to set up and use so that you can start driving recurring business and increasing sales right away. We offer a 14-day free trial and can be used across numerous stores in multiple locations.
Through our own Customer Loyalty App to highly customized loyalty and rewards programmes for corporations and brands, The Reward Stamp App offers loyalty solutions to organisations big and small.
If you'd like to talk about a loyalty or rewards programme for your company or brand, please contact us.
Please let us know if you have any questions or visit again and explore more possibilities. We are always with you.