This time of year may be stressful for small businesses, whether they are just getting started or are well established in their everyday operations. Many businesses are rushing to get through the hectic holiday season, and spare time is limited. That isn't to say you shouldn't be concerned about what will happen in 2022. So we've compiled a list of six tasks that small businesses should perform well before the end of the year 2021 to ensure the lucrative new year 2022.
1. Keep your Employees Motivated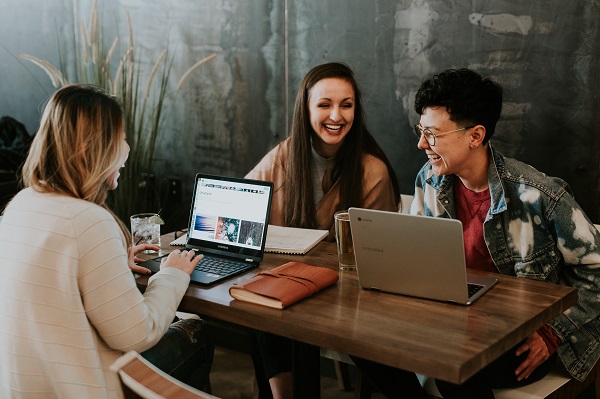 Although it's the festive period, all of the social commitments, constant décor, Christmas shopping, and shortened working weeks can lead to a tired, attentive workforce as we approach the holidays. The very last issue you want this year as it comes to a close is exhausted, unfocused employees, even if you have one or a hundred.
If you really want your business to be organized and ready for the new year, you'll need a motivated workforce that wants to perform a good job. And, as this is the season for paying tribute and expressing gratitude, now is the ideal moment to express your gratitude to all the people who make your business feasible.
Undoubtedly, every employee desires a Bonus check. It can be used to purchase Christmas gifts, pay off debt, or fund a much-needed trip. However, because many small firms cannot afford a large bonus, something as simple as flexible schedules to enable employees to accomplish their holiday commitments may be all that is required. Perhaps an outdoor function to keep morale up. If you run a tiny two- or three-person show, lunch out of the workplace or even a gift voucher to a nearby spa or salon can be enough to make staff feel valued.
If money is limited and spending additional money or allowing staff to leave early during the holidays isn't an option, a handwritten note or card expressing your gratitude would keep your teammates feeling valued. Start by taking the time to tell them how much they matter to you and how they lead to the achievement of your company. Every now and then, everyone needs a little "yeah guy." As a result, end up making this one of the first tasks your small business finished before the end of the year.
2. Set your Business Goals for 2022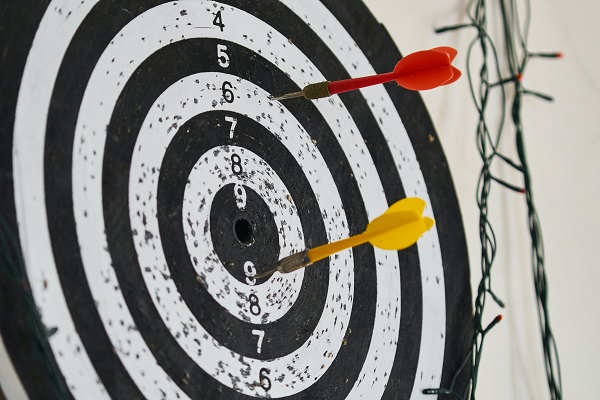 Do you wish to expand your company? Then defining goals should be a top priority for your small business by the end of the year. You must first decide where you want to go and how you will get there.
If you've set objectives for 2021, go over them first. Make a list of everything you accomplished or didn't, as well as why you did or didn't. Then, when it's time to set next year's goals, keep those notes available.
Smart objectives are a simple tool that might assist you. Specific, Measurable, Achievable, Realistic, and Timely is the shorthand for Specific, Measurable, Achievable, Realistic, and Timely.
Specific: measurable targets with no opportunity for error.
Measurable: Track your progress toward a target using precise criteria.
Achievable: Setting objectives that are reachable and attainable is a good idea.
Relevant: Make sure the objectives are relevant to you.
Timely: Set a timeline to fulfil your objectives.
3. Set your Company Finances in Order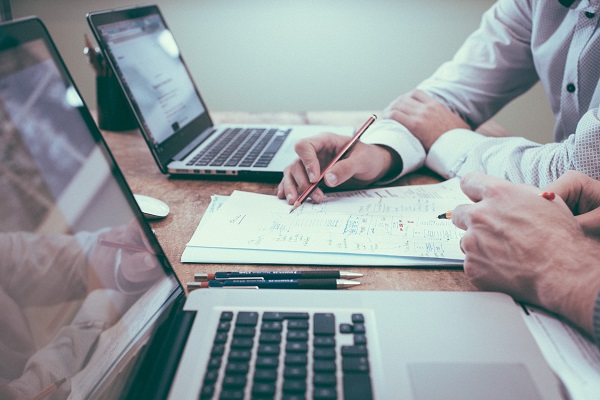 Well before the year-end, meet with your accounts team to go through your profitability, losses, revenues, liquidity, and taxation. You may be able to postpone this if your financial year-end is at a different period of the year. However, if your end-of-year estimates aren't looking good, you'll always have time to close any financial shortfalls if you do this now. It's also a good opportunity to look for any mistakes you can fix before tax season.
Because December is such a hectic month, it's best to schedule this appointment as soon as possible so you can get everything ready for the new year. Here are some things you should aim to achieve:
Before the end of the year, pay all contracts and vendors in full.
Begin gathering information for local, state, and federal taxes.
Subtract your projected quarterly tax payments from your total.
Make sure your employee records and tax information are up to date.
Examine your license and renew or apply for any that you require.
4. Complete a Thorough Company Inventory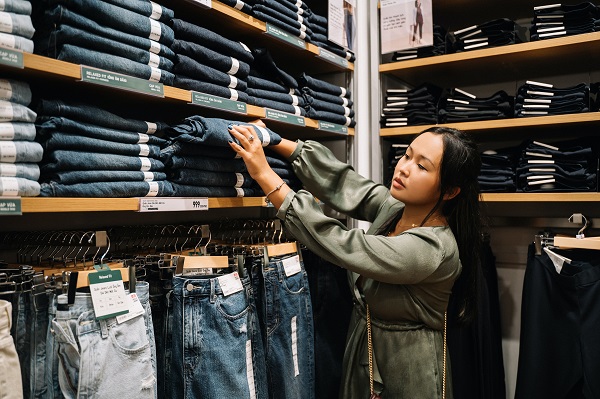 Conducting stock of everything in your firm at the end of the year should be on your to-do list. It's time-consuming, but it's well worth it in terms of cost savings and your end result.
Everything must be inventoried before the end of the year, from raw materials to finished goods to equipment, staff, and product packaging. If you sell services rather than items, make a list of all the services you offer and see which ones sold and which didn't.
When your product or service inventory is depleted, you may decide that it's time to phase out a certain service or product, or that it's time to introduce something fresh that people are yearning for. This is an ideal opportunity to design a strategy for the coming year that focuses on high-demand commodities or services while eliminating those that drain revenue or resources.
Make a list of what's getting short once you've taken your audit. Do you require additional packages or tags? What about packaging materials for your goods or ink cartridges? Restocking your racks with the necessities you need to run your business is a wonderful idea right now. There is nothing more aggravating than trying to find something that is out of stock and must be rearranged.
5. Work on Loyalty Applications & Social Media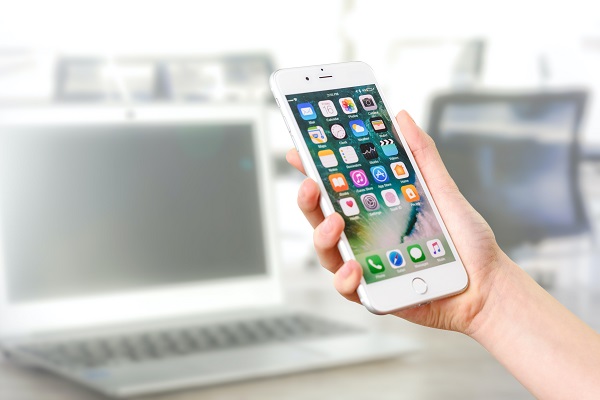 According to a poll, loyalty digital apps are more effective at attracting new customers than at retaining existing ones. That's why converting one-time consumers into loyal, repeat clients are critical for small businesses. You have every reason to trust on Reward Stamp App around in 2022.
Customer loyalty programmes can be a powerful weapon. According to Mention Me's 2021 Customer Advocacy Report, 40% of customers are more likely to buy from firms that reward loyalty.
Issue Stamps or Points
Chat & Messages
Offers
Coupons
Business Promotions
Social Media Connectivity
Automation
Customer Analytics
Now is a wonderful time to review your accounts if you have a website and utilize social media for your business. This is a straightforward item to tick off your year-end to-do list.
Keep in mind your Facebook homepage's primary image is up to date, as well as your contact details. Remove any outdated or outdated pins from your Pinterest boards. Replace your posted tweet with a refreshed on-trend tweet on Twitter.
Focus on your social media presence for the new year at the same time that you audit your social media accounts. How do you intend to develop, communicate, and engage customers who might be interested in your product or service? Look at what your consumers were interested in last year and try to implement some of the same approaches this year.
6. Organize your Work & Office Space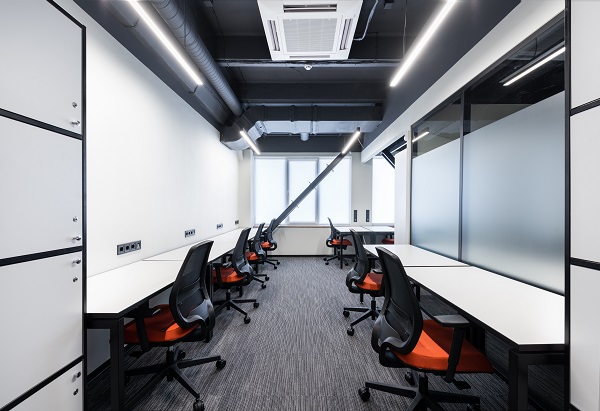 A clean, organized office and workstation is the best way to start the new year. Everyone wants to be ready to return back after the holidays and get right to work.
Take a moment to go over your workplace and get rid of or donate anything that you don't need. Create a widely available spot where you can always find critical materials within arm' reach if you find yourselves seeking blades or shipping tape in your workplace.
If you have a storefront shop, clean the display racks, shelves, and cabinets thoroughly. Cleaning out storage areas, closets, and supply cupboards is a good idea.
Do you make your own labels, packaging, and shipping labels? Create a work environment that allows you to do tasks more quickly and effectively. Check out these low-cost label storage ideas to help you stay more organized. Create a shipping station with everything you need in one place if you ship a lot of items. This will help you avoid order errors and damage.
For your Business in 2022
The six items listed above will assist you in getting ready to kick off the new year with a boom. Make absolutely sure to award yourselves with a break once you've finished the list. Staff and small business people alike benefit from an end-of-year vacation. We know that having a loyalty programme in place is a terrific approach to keep repeat customers for more and turn one-time buyers into regular customers. However, because you won't have the same capital to spend as a large corporation, it's critical to select a loyalty programme that works for you.
The first step in creating a customer loyalty programme is determining what type of programme is best for your company. This necessitates an understanding of your consumers' motivations, purchasing behaviours, and how they derive value from your organization. As you can see, there are numerous possibilities available, but once you've chosen a Reward Stamp App, you can analyze and optimize it over time to achieve the greatest outcomes for your company and consumers.
Do you have any advice or suggestions for our small company readers to help them get off to a good start in the new year?
Join up on our social media groups and keep updating yourself. We will email you more business tips, labelling ideas, and exclusive deals.
visit our website Reward Card App
Become our Business Partner