Secrets of Best Customer Service for Small Business. Since you interact with service every day in some manner as a customer—whether you're paying your power bill, seeing the doctor or dentist, or purchasing apparel, a cup of coffee, or gas—you already know what good customer service entails. Secrets of Best Customer Service for Small Business.
Even though you might not be consciously aware of the service you are receiving, if you give it some consideration, you can figure out what made the experience positive or negative. Secrets of Best Customer Service for Small Business.
No matter what kind of business you are in, if you are a businessperson with a burning desire for it to succeed, you will need to provide exceptional customer service. You can either perform the customer service component of your business poorly, averagely, or superbly. Your revenues will increase if you perform well.
The purpose of this article is to clarify any overlap between your customer service and business practice standards. Often, we are experts in our industry's best practices and are baffled as to why things in our company don't seem to be doing so well.
Customer service is the key. Both sets of practice standards must cooperate for your business to succeed if you want to make sure that your clients are satisfied when they use your services, will recommend you to their friends and colleagues, and will return.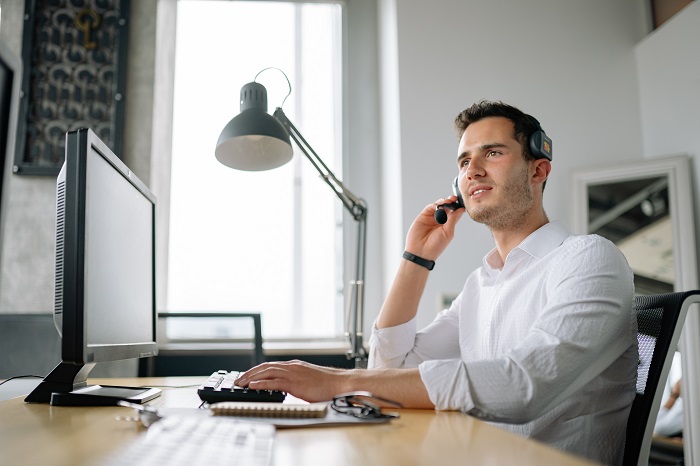 A Benefit of Small Businesses
The good news is that when it comes to customer service, your small business has a clear advantage over any large corporation. This is due to the fact that your small business may simply adhere to one of the most crucial rules of providing excellent customer service—remain close to your clients. Due to the very nature of small businesses, you are already able to establish a close relationship with your clients. Large corporations are unable to accomplish this quickly and cheaply. Since you're already there and near to your clients, you're in a good position to learn what they appreciate and don't like about doing business with you.
While being local to your consumers is a benefit, you must also confront the obvious need that providing outstanding customer service is more crucial for small businesses than it is for larger ones. This is due to the fact that large companies frequently have a lot of customers, making effective customer service methods unnecessary because they can always count on getting more naive clients. Due to the fact that huge corporations have monopolies in their respective industry sectors, this scenario frequently occurs (and does!). Customers are forced to visit these large corporations and spend their hard-earned money there in order to receive the goods or services they desire.
Without repeat business, customer loyalty, and aggressive word-of-mouth marketing for your company, your firm will fail. However, this book will show you how to deliver extremely good customer service.
Read these articles:
This is Ultimate Advantage of Mobile-First Strategy
13 Steps How to Start a Cookie Business
6 Powerful Tips to grow your eCommerce business
Create an Ideal Customer Profile in 13 Easy Steps
The Best Guide for Affiliate Partnership Program
How Marketing Automation Can Increase More Sale
Good Customer Service
There are a few simple steps you can take to make sure the service you provide is the best on the market. First, consider the following: "What happens when I receive good customer service?"
Answer each of the following questions with yes or no now:
Were you welcomed with a warm smile?
How helpful was the salesperson?
Were you given the respect you deserved?
Throughout the entire interaction, did you receive complete attention?
Any negative surprises that came as a result?
Was it simple to use the company?
Did the salesman seem well-informed about the item you were considering?
Was the service correct from the start?
Was anything fixed quickly if it went wrong?
Did the company check to see whether everything was in order later?
Was it simple to learn the information you required and wanted to know?
Was it simple for you to comprehend how the company could help you?
Did the company inform you if it would not be able to keep its promises?
From your own satisfying experiences, may you draw any further themes? What do you want in exchange for your business in terms of service?
Observe the list once more. The foundations of good customer service are as follows: They are behaviors that put the client first. The key action you can take to improve your
Customers should always have a positive interaction with your company, so make sure this is the case.
Also keep in mind that if your company lacks these fundamentals, at least some of your consumers are receiving subpar service.
Customer Service Trends
Any firm, no matter how small or specialized, will be impacted by new patterns in consumer behavior. Customers are growing more time- and money-constrained while also becoming more educated, intelligent, and demanding. They are also losing their patience, loyalty, and tolerance for poor standards at the same time.
Customers now have higher expectations than ever before. With more individualized service, your suburban delicatessen is now expected to serve coffee on par with the hippest bar on the inner-city cappuccino strip. If you work as a tradesperson, you are expected to leave the job site as clean as the large contracting firms that bill five times as much per hour. Whether you work as a plumber, carpenter, or electrician, you are always expected to deliver quality service in exchange for other people's hard-earned cash. The new requirements for your firm will also involve setting up scheduled appointments and keeping them, regardless of how difficult this may appear, much like they do for doctors and other professionals. Customers would expect you to have the highest level of professional ethics and business knowledge if you offered accounting and financial services from a home office, just as they would from one of the major multinational business consulting organizations.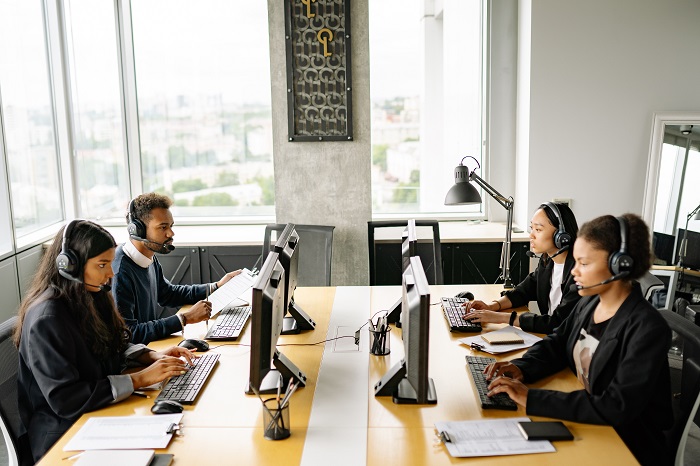 Modern Customer Service
Your ability to provide excellent customer service is under your control. The good news is that providing excellent customer service just makes sense. Look at how frequently you selected "yes" in response to the questions on the list above to see how much you already know about providing excellent customer service.
There are no quick fixes in this post to get rid of those "pesky" clients. It also doesn't give you a magic solution that will solve the problem once and for all. Instead, it offers nine guiding principles that are supported by examples of effective behavior and good, old-fashioned common sense. The service contacts are broken up into smaller, more manageable pieces to help you understand how to deal with and improve different parts of your customer service. The first rule of customer service is to always be accessible to your clients. You are already there because you work for a small firm, as we have established.
The following stage is to learn and comprehend the nine principles of excellent customer service that are described in this book. The first rule establishes parameters that can be evaluated for accuracy and quality. The other laws are more generic in nature and are guides. The nine guidelines are:
Rule 1:
Set high expectations for your services. Prompt service, soliciting customer feedback, reacting quickly and positively when something goes wrong, consistently communicating effectively with customers, being accessible to customers when they need you, and ensuring that customers only have to express their needs once are all examples of high standards of service.
Rule 2:
Customers should receive information from you. Give your clients clear, concise, and factual information about your company, what you can do for them, and how your services are handled.
Rule 3:
Be frank and truthful with your clients. Be upfront and honest about the price of your services, the quality of your work, and who is in charge.
Rule 4:
Give your customers options. Provide your customers with a variety of options wherever possible.
Rule 5:
Speak with your clients. Ask for feedback from your customers on your service on a regular basis, and then use that feedback to raise your company's standards for customer service.
Rule 6:
Be respectful to your clients. Make sure that everyone on your staff is identified by name badges, and always provide each client with polite treatment.
Rule 7:
Be a resource for your clients. Keep your attention on the demands and expectations of your customers. The customers' needs must come first, and everyone who is eligible for services should get them in the same way.
Rule 8:
Correct the situation for your clients. When something goes wrong, make sure customers receive a thorough explanation, an immediate apology, and a prompt and efficient solution. Implement a complaints procedure that is well-publicized and user-friendly.
Rule 9:
provide services at a reasonable cost to your customers that are effective and affordable. You will be guided through each of these principles of excellent service in this article. It provides instances of how companies have used the guidelines in both good and harmful ways. But a lot of the guidelines for the guiding service are intertwined. A chapter on handling complaints and "clients from hell" finishes the paper.
For You
It's crucial to understand that many customers won't complain, and this will vary depending on the industry area. In other words, unless we inquire, we frequently do not know the depth of our contentment or dissatisfaction. Research on customer service should be conducted with the utmost care. Customer service evaluations must be conducted in a consistent, timely, accurate, and reliable manner. Reward Stamp App will help you to consistently take care of your loyal customers.
If you like to talk about a loyalty or rewards program for your company or brand, please contact us.
For more information visit our website www.rewardstampapp.com