6 Powerful Tips to grow your eCommerce Business. You could be a student who spends your free time moulding bracelets, or perhaps you're a supermodel who is interested in the latest famous trends. Or a savvy businessperson who has no experience with jewellery but wants to invest in a product sector. 6 Powerful Tips to grow your eCommerce Business.
Whatever motivated you to start selling jewellery online, you may have found the ideal investment opportunity platform with Reward Stamp App. 6 Powerful Tips to grow your eCommerce Business.
Read these articles:
Create an Ideal Customer Profile in 10 Easy Steps
The Best Guide for Affiliate Partnership Program
How Marketing Automation Can Increase More Sale
Popular Ways to Drive Customers on Website
How Mobile Apps Can Attract New Customers
13 Benefits of Shopify for Your Business
Make a data-driven customer strategy in 2022
The worldwide jewellery market generates earnings that are comparable to the GDP of some countries, such as South Africa. According to the 2018 Digital Commerce 360 study, online jewellery sales in the United States climbed by 14.2 per cent ($5 billion) in 2018. The trend continued to grow in 2020 and 2021, with a global value of $291.7 billion predicted by 2025.
If these stats create your interest and you want a piece of the jewellery eCommerce pie, you've come to the correct place. In this post, you'll learn how to establish an internet jewellery business using App and get some unique ideas for promoting your gems.
Tip 1: Decide on a niche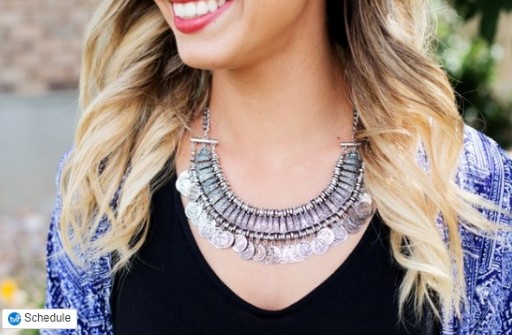 Because the internet jewellery market is so crowded, it may be difficult to debut a new product at first. Find out what makes you tick, use eCommerce analytics tools like Shopify with Reward Stamp App, and define your ideal consumer – all to limit the vast category of jewellery to a single product.
Exceptional Jewellery
Pieces of jewellery consist of precious metals like gold, silver, and platinum, as well as jewels like diamonds, rubies, and emeralds, and are intended to last for generations.
If you decide to focus solely on the high end of the market, it is critical that you explain the worth of your jewellery. Consider Harry Winston, who is adamant about its high-end jewels, claiming that a lower-cost offering would be inconsistent with its image. It has been one of the top diamond brands for the past 80 years, with revenues that have rarely declined.
Costume/Fashion Jewellery
Fashion (or costume) jewellery is intended for everyday wear and is produced using imitated stones and basic metals such as brass, bronze, and copper. Costume jewellery is less expensive to produce and a cheaper alternative to precious diamonds, with costs ranging from $1 to $100.
The costume jewellery market was valued at $32.9 billion in 2019 and is expected to reach $59.7 billion by 2027, according to an Allied Market Research analysis. The explanation for this rapid development is simple: eCommerce penetration is higher in this area. Customers who buy fashion jewellery are less fussy than those who buy fine jewels, despite the cheaper materials, lesser quality, and higher rates of repeat purchase. As a result, online sales in this industry are expanding.
Entering this market area may appear appealing due to its online sales, but be prepared to encounter stiff competition. If you want to attract the crowd's attention, you may need to vary jewellery styles and address the growing trend consciousness among consumers.
Other Types of Jewellery
While fashion jewellery is the most popular, there are a variety of additional areas you might explore based on your inspiration:
Handcrafted jewellery is now quite expensive due to the time and work required to create it. Nonetheless, it provides you with the ideal opportunity to highlight your brand's distinct characteristics.
Pearls. Pearls are a timeless item of jewellery that should be in every woman's collection. By offering both imitation and freshwater pearls in your jewellery, you may vary the pricing for price-sensitive and luxury buyers.
Personalized jewellery is available. Customers can participate in the production of your jewellery by ordering custom-made necklaces, rings, and bracelets, and you can give them a great gift idea.
Crystal adornment Crystal jewellery, the most popular fall trend in 2020, goes beyond ordinary necklaces and earrings. Carve natural quartz crystal into beads, pendants, and chains using your imagination to become the next Swarovski.
Tip 2: Make sure all Paperwork is in Order
You'll need to register your entity as an entrepreneur with all legal documentation required to establish a jewellery business revenue Sales Tax Division. Take out company insurance to safeguard yourself even more in the event of legal complications.
Other nations, including India and the United Kingdom, require all precious metals to be hallmarked before being sold, as well as a licence for individuals working with fine jewellery. In the United States, however, such transactions are not required, and selling jewellery online does not require a special licence.
Tip 3: Establish a Budget
What is the cost of starting a jewellery business? It all depends on the niche you're attempting to break into (see Step 1 above). Start with $500 for basic raw materials to manufacture low-cost jewellery and work your way up to $10,000+ for precious metals and gemstones.
Consider the costs of grinders, hammers and mallets, metal shaping tools, and other tools if you're manufacturing jewellery yourself. If you outsource your jewellery manufacture, you'll have to include the cost of labour as well as the cost of jewellery design software. Depending on the number of articles you produce, you can earn anywhere from $10,000 to $250,000 per year.
Tip 4: Define Your Signature Style
The powerful aesthetics and unique design of your brand will ensure you a spot in the jewellery eCommerce industry.
Consider the big picture. Consider a unique trademark name for your company, not just one that reflects your job. If you wish to scale your firm, "Jane's Beads" might not be the best name.
Design and create a logo. To come up with a unique style that reflects your business objective, look to Pinterest boards, fashion magazines, or even your favourite jewellers for inspiration.
Keep your branding constant. Your brand includes your name, logo, and visual design. Stick to the style you've picked and make sure your jewellery's packaging and website stand out above other brands.
Promoting, promoting, promoting. To get noticed, come up with unique ways to display your work and invest in promotion for your signature style.
Tip 5: Create an Internet Marketing Plan
It can be tough to persuade clients to buy anything without first seeing it. Especially if that "something" is a couple of thousand dollar diamond rings. In the internet jewellery business, marketing is critical, and there are a variety of innovative ways to attract and retain clients.
Visualize
By offering a good visual experience, you can make your clients forget they're purchasing online. According to MDG Advertising, 67 per cent of online buyers prefer clear photos of products, followed by 63 per cent who want product-specific information.
For your jewellery e-store, invest in high-resolution photos. Take multiple photographs of your merchandise from various perspectives. Make sure your gemstones' craftsmanship is highlighted by the lighting. Provide many photographs of the product alone and in combination with other items. Invest in jewellery turntables, such as GemLightbox, that provides a 360-degree view of your ornament on a clean background and with a clear focus, unless you're on a low budget.
Use Social Media to Your Advantage
Even if your jewellery business is solely online, you'll need social media to build personal interactions with clients and advertise your product. Collaboration with influencers and sharing your customers' photos wearing your gems on your personal account, in addition to building up a social media presence and hiring an SM manager (if your budget allows it). People want to be a part of something bigger than themselves, therefore small elements like posting their posts in your Insta-stories will encourage your followers to take part in the development of your business.
Consider Customer Feedback
When higher-priced items have evaluations, the conversion rate rises by 380 per cent, according to Spiegel. So, in addition to aiming to contribute to other websites, you should consider your customers' input on your items. Consider your customer reviews to develop brand recognition and build trust with your target demographic.
You might even take it a step further and incorporate client feedback into your other marketing activities. Mejuri, a Canadian e-commerce fine jewellery manufacturer, has mastered the use of client reviews in video commercials, thereby turning their customers into contributors to their online business.
Tip 6: Build an Online Jewelry Store
As a jeweller, you have a number of options to consider when setting up an online store. A list of possibilities is provided below.
Marketplaces Online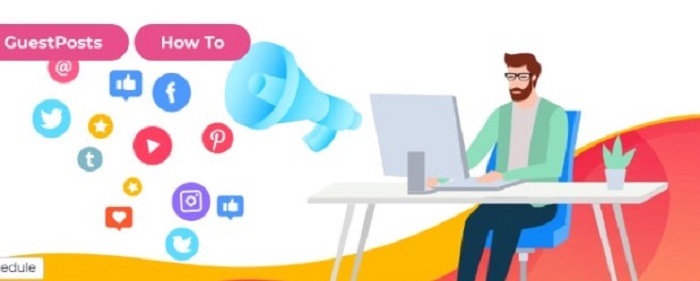 Online marketplaces are an excellent choice for jewellery newcomers who want to get their products in front of a large audience quickly. You'll get a ready-made eCommerce platform (perfect for no-tech lovers) and a marketing strategy built for you for a minimal price per listing or monthly subscription (after all, marketplace operators are as much interested in your business as you are). Even if you start a tiny jewellery business from home, keep in mind that there will be a lot more competition, and you will most likely lack unique branding.
The following are just a few of the most popular marketplaces:
Amazon is the most popular online marketplace in the United States, with 300 million users and 197 million monthly visitors. You can benefit from Amazon's reputation and the massive volume of traffic they receive.
Etsy: With jewellery accounting for over 25% of its listings, Etsy is no stranger to jewellery marketing methods. Etsy values high-quality photographs above all else, allowing dealers to present their wares in the best possible light.
eBay: With 180 billion active buyers worldwide, eBay has easy standards for jewellery sales and operates as a B2B and B2C platform.
Social Networking
Since Facebook and Instagram offered built-in marketplace features, jewellery sales on social media have exploded. They're free, simple to use, and successful at attracting specific user groups. They're also a terrific method to try out new marketing strategies; for example, in-app analytic tools can help you learn more about your audience and promote your articles through sponsored advertisements.
Hobbyists selling a small range of products do best on social media, which limits the alternatives for individuals who wish to grow their business in the future. However, this does not rule out the possibility of a fine jewellery business on social media. For example, the j.hannah brand began on Instagram and now sells custom-made 14-karat gold jewellery to customers directly. You might still build a private elegant atelier out of your social media account if you enter the handmade, bespoke jewellery market.
Create Your Own Online Shop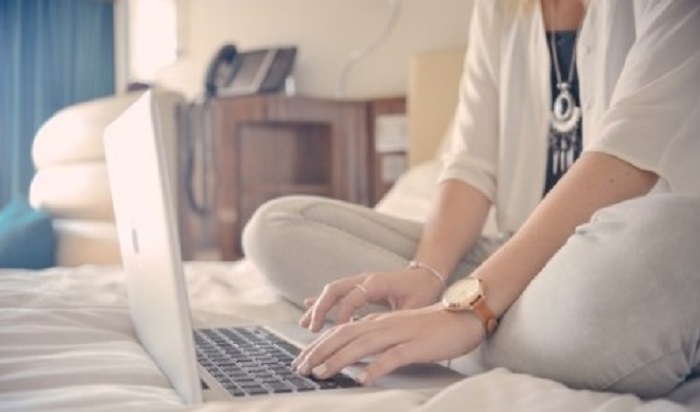 Those who wish to start selling jewellery professionally and develop their business in the future may consider creating their own eCommerce website. Remove obnoxious social network restrictions, personalise your website's style, and incorporate different aesthetics. If you want to be your own boss, you'll have to work a little harder on the marketing side and still set up social media profiles to drive visitors to your website.
You might use the Shopify or Zepo systems, which provide ready-made website themes for your online store. If you want your personal brand to be unique and credible, you'll have to start from scratch with your website.
Magento eCommerce includes all of the tools you'll need to customise the functionality of your jewellery website. It also has a number of extensions for publishing content and tracking client data for targeted marketing. Catbird NYC, Bulgari, and Hannoush are just a few of the well-known brands that have their jewellery e-stores on Magento, and their visual look is spectacular.
The businesses you can target
Jewellery, Gym, Café, Fashion Store, General Merchant, Grocery Stores, Car Wash/Garage, Hair & Beauty, Bakery, Pizza Shops, Pubs, Hotels/Motels, Medical Stores and many others…
Will Improve Your Service Experience
You can target better customers in your sales and marketing activities by establishing detailed customer profiles, which can reduce customer churn and lead to happier consumers in the long run.
The more information you have in your profile, the more value you can get out of it, making your marketing, sales, and service experiences for your consumers more effective and beneficial. Visit our website https://rewardstampapp.com/
Download our Reward Stamp App FREE https://rewardstampapp.com/download/ 
And start your new business.
How to Join
Visit our website www.rewardstampapp.com and go to the bottom of the home page on the extreme left, you will find the term Affiliate Partner (click) and then apply (https://rewardstampapp.com/affiliate-partner-apply/) and fill out the questionnaire as required.