How Mobile Apps Can Attract New Customers. Mobile phones have seen a tremendous metamorphosis from a simple communication device to an integral component of our daily life. How Mobile Apps Can Attract New Customers.
On average, people spend five and a half hours every day on their mobile devices. Furthermore, 79 per cent of smartphone users have completed an online purchase using their mobile devices, resulting in mobile revenue sales of $339.03 billion in 2020. How Mobile Apps Can Attract New Customers.
As a result, one of the first ways potential buyers contact new businesses is through mobile devices. It is critical for businesses to respond to consumer demands by developing mobile-friendly websites or applications.
The modern world has become largely app-dependent in order to give better user experiences. Many changes have occurred in the marketplace as a result of mobile apps, including how we book hotels, transfer money, order things, and eat out.
As a result, businesses of all shapes and sizes should seriously consider how to use mobile apps to expand their consumer base and expand their reach.
Advantages of Mobile Apps for Your Business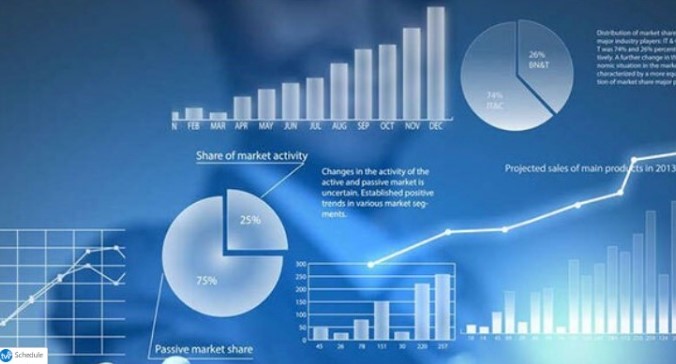 An app gives your company that extra edge, allowing you to grow your consumer base while also keeping your current ones.
You can raise your revenue if you have a strong online presence and have matched it with an app that your clients can download to their devices.
For businesses looking to expand their consumer base and boost engagement, mobile apps provide a number of applications benefits. The necessity of developing a mobile app for your business is demonstrated by these four advantages of mobile apps.
Benefits of a Mobile App for Your Business
1-Customer loyalty should be built and nurtured.
2-Improve accessibility.
3-Make your brand more personable.
4-Assists in the creation of a prospect database for clients.
1. Customer loyalty should be built and nurtured
Apps are more engaging and accessible than regular websites.
You may develop an instantaneous and direct interaction with your customers and acquire their loyalty by using a mobile app.
Customers like how easy it is to find the exact thing they want, as well as how straightforward it is to purchase it.
Starbucks' Star Point System, for example, rewards customers for purchasing things through a point system. Customers can exchange their points for a free drink or another benefit when their points accumulate. Customers enjoy the rewards programme and keep coming back to the store.
With dynamic features that boost user engagement, a mobile app can help establish consumer loyalty.
2. Improve accessibility
Users have easy access to mobile apps. Customers should feel safe making purchases and interact with your company while on the go.
Customers that are pleased with your software will recommend it to others. This will provide you with the necessary distance to stay ahead of your closest competition.
It acts as a direct line of communication with your clients and customers.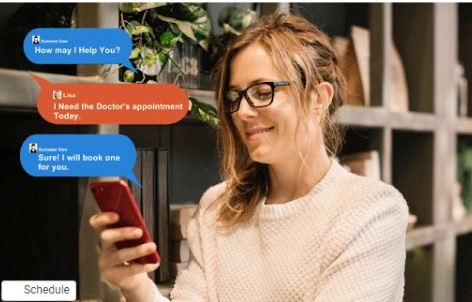 3. Make your brand more personable
Your mobile app can serve as an additional customer care channel. Users perceive your organization as more real as a result of the enhanced connection with clients.
Apps enable you to answer client inquiries, inform them of discounts or special offers, provide a platform for them to directly communicate with the firm, and suggest services in the way they desire.
For businesses, mobile apps make customer service easier and more efficient. Customers can contact a representative at any time and schedule appointments using their smartphones.
4. Assists in the creation of a prospect database for clients
You now have an additional avenue to gather information about a user who instals your app to ask a question or make a purchase. Before automatically collecting data, you should always ask permission first.
This information can be used to target clients with adverts and make suggestions based on previous purchases.
The information might be quite useful to a company that wants to figure out what type of material is best for its target market. Furthermore, additional data can assist businesses in meeting customer expectations and creating a more relevant purchasing experience.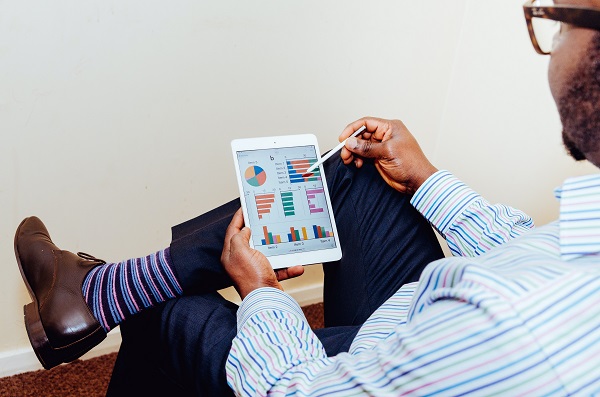 Read these articles:
13 Benefits of Shopify for Your Business
Make a data-driven customer strategy in 2022
Take this amazing relationship to the next level
8 Ways to increase and Maintain Customer Loyalty
Mobile Apps Benefit Businesses of All Sizes
Previously, big-name firms like Bank of America, Harrods, and Walmart were more likely to have mobile apps.
However, in today's market, this myth was fully debunked when, at the time, relatively modest startups like Airbnb and Uber seized the lead in mobile enterprises.
The success of Airbnb and Uber exemplifies the seemingly unlimited economic opportunities that can be produced by the tiny icons on our phones.
Even small businesses, such as your neighbourhood bagel store, may now develop mobile applications to sell new goods and communicate with customers.
Consumer purchase psychology and methods have evolved significantly. Consumers want information about products and services to be available at all times.
Find the Best Features for Your Business App 
Find the app appealing to users, design should include some key features. Consumers respond to intuitive design that makes their experience easier, not more complex.
According to a poll, loyalty digital apps are more effective at attracting new customers than at retaining existing ones. That's why converting one-time consumers into loyal, repeat clients are critical for small businesses. You have every reason to trust the Reward Stamp App in 2022.
Customer loyalty programmes can be a powerful weapon. According to Mention, I's 2021 Customer Advocacy Report, 40% of customers are more likely to buy from firms that reward loyalty.
Issue Stamps or Points
Chat & Messages
Offers
Coupons
Business Promotions
Social Media Connectivity
Automation
Customer Analytics
Now is a wonderful time to review your accounts if you have a website and utilize social media for your business. This is a straightforward item to tick off your year-end to-do list.
Keep in mind your Facebook homepage's primary image is up to date, as well as your contact details. Remove any outdated or outdated pins from your Pinterest boards. Replace your posted tweet with a refreshed on-trend tweet on Twitter.
Focus on your social media presence for the new year at the same time that you audit your social media accounts. How do you intend to develop, communicate, and engage customers who might be interested in your product or service?
Look at what your consumers were interested in last year and try to implement some of the same approaches this year.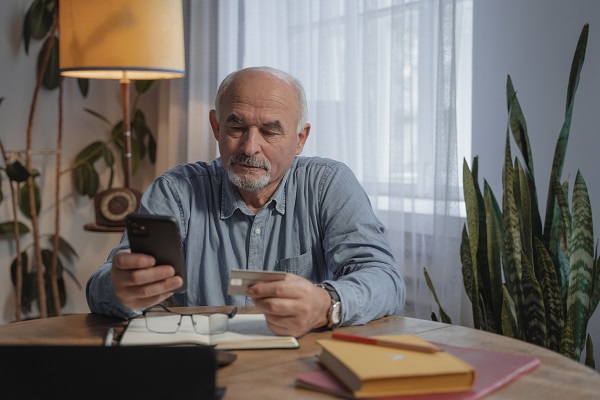 iOS & Android Compatible 
Both Android and iOS are widely used platforms. Rather than designing your app for just one of these platforms, it is recommended that you construct it for both.
When your software is available on both Android and iOS, you can reach a relatively significant number of consumers.
From the first quarter of 2009 to the second quarter of 2018, this graph from Statista will show you the global market share held by the leading smartphone operating systems in terms of sales to end-users.
For your Business in 2022
The six items listed above will assist you in getting ready to kick off the new year with a boom. Make absolutely sure to award yourselves with a break once you've finished the list. Staff and small business people alike benefit from an end-of-year vacation. We know that having a loyalty programme in place is a terrific approach to keep repeat customers for more and turn one-time buyers into regular customers. However, because you won't have the same capital to spend as a large corporation, it's critical to select a loyalty programme that works for you.
The first step in creating a customer loyalty programme is determining what type of programme is best for your company. This necessitates an understanding of your consumers' motivations, purchasing behaviours, and how they derive value from your organization. As you can see, there are numerous possibilities available, but once you've chosen a Reward Stamp App, you can analyze and optimize it over time to achieve the greatest outcomes for your company and consumers.
Do you have any advice or suggestions for our small company readers to help them get off to a good start in the new year?
Join up on our social media groups and keep updating yourself. We will email you more business tips, labelling ideas, and exclusive deals.
visit our website Reward Card App