The Best Guide for Affiliate Partnership Program. Marketing is difficult, but it is necessary for success. The affiliate Partnership Program is a flexible approach that is cost-effective, simple to manage, and has a positive impact on your overall business and brand.
Having an effective marketing strategy is critical for any company's overall success. The Best Guide for Affiliate Partnership Program.
What exactly is Reward Stamp App Affiliate Partnership Program?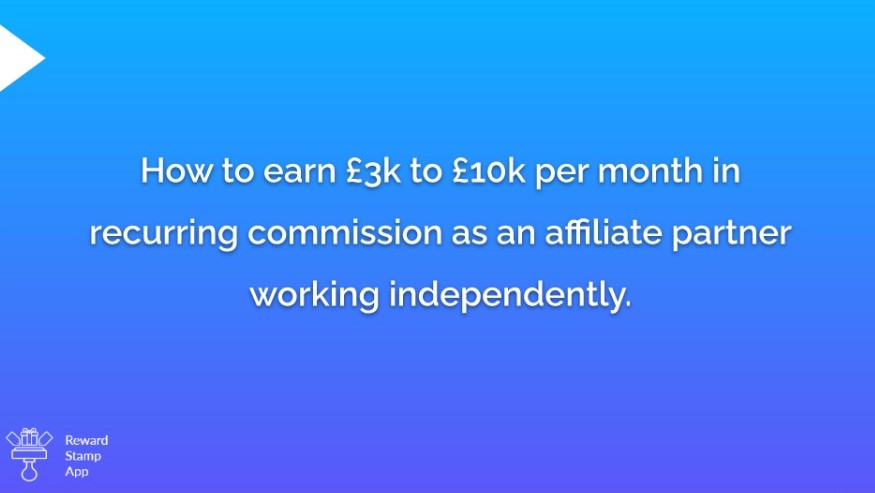 Let me introduce you briefly to the company. We are talking about Reward Stamp App. The reason you might be having a few questions in your mind is what this company is about and what its working methodology is.
In brief, I will explain to you about Reward Stamp Application, which helps you to launch your branded reward program to gain more customers and retain more customers.
Allow me to explain to you how it helps to gain more customers and retain more customers?  We Issue a Digital Reward Card with a QR code to our customers. It benefits like the flexibility to issue stamps or points by not using plastic or paper cards. Prepare your business for future proof and get ready for AI (Artificial Intelligence) based technology.
Read these articles:
How Marketing Automation Can Increase More Sale
How Marketing Automation Can Increase More Sale
Popular Ways to Drive Customers on Website
How Mobile Apps Can Attract New Customers
13 Benefits of Shopify for Your Business
Make a data-driven customer strategy in 2022
Reward stamps app enabled you to connect directly with your customers. I will show you the ways how you can connect with your customers. You can use this App performing in multiple ways such as you can send your customers SMS notifications, emails, chat, transactional messages, and promotional messages you can say all solutions are under one roof.
One of the important benefits of Reward Stamp App brings you is the automated customer Reward function. The automation function allows you to save time and energy.
With automation you can convert points into cash coupons to encourage more spending automation also helps you to set point expiry which encourages frequent purchases.
The next important benefit Reward Stamp App brings to you is an option to publish your referral offers to gain more customers offers to encourage more spending offers to encourage repeat purchases.
It will be a very exciting journey when you will also become a part of our growth journey. We all will move together to achieve our goals to fulfil your and your family's dream.
Opportunities for a Suitable Partner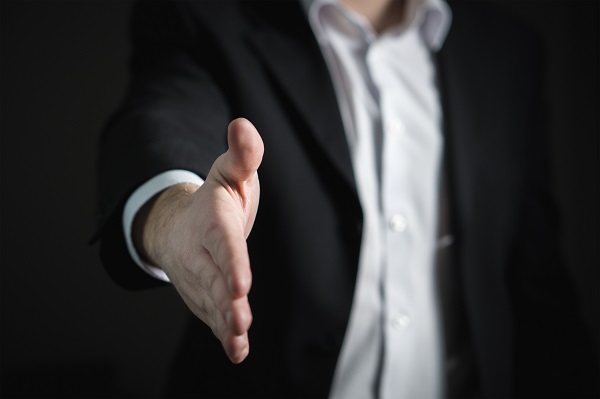 Popularity is increasing
In a world where businesses are bombarded from all sides with new marketing channels and strategies, it can be difficult to embrace a new advertising method. However, there are numerous reasons why an affiliate partnership program is such a popular way for brands to grow.
Choose your Clients with Care
As an Affiliate Partner, you have the freedom to choose who you want to work with. Affiliates apply to join your affiliate partnership programme, giving you the opportunity to evaluate their suitability and handpick those who will be the best ambassadors for your brand and products.
Targeted Traffic
Not all traffic is created equal. If you sell spa products, you don't want to waste your advertising budget attracting people looking for car products. Working with affiliates who understand and are already active in your industry will result in targeted sales from a warmed-up audience. This makes it easier to maintain your new customer's relationship in the future.
Paid for Results and Sales
You are charged per click or lead sent your way with traditional pay-per-click advertising. These leads must then be converted into paying customers, which is not guaranteed at this stage. In its most basic form, the affiliate partnership program only pays out when a sale is made, while also allowing publishers to be compensated for influencing sales. If the affiliate partner's campaign is ineffective, it will have no effect on your budget. A poor PPC campaign that sends you low-quality leads, on the other hand, must be paid for even if no sales are made. This guarantees that your marketing is cost-effective.
Low Risk
Paying for results rather than clicks ensures that an affiliate partnership program is a low-risk form of marketing. You will not be using your marketing budget to generate leads that need to be nurtured. Instead, you will generate direct customers with whom you can then build relationships and upsell at the appropriate point in the buyer's cycle.
Low start-up costs
Starting an affiliate programme requires some time and money, but it is insignificant when compared to purchasing advertising and hiring a team of employees. Working with a reputable affiliate network platform, such as Awin, also takes the stress and time out of the program set-up, as they will guide you through the process, perform the background work, and provide the tools and resources you require.
Increase brand awareness
Consumers prefer to buy from retailers they know and will often spend more with a merchant they trust rather than go for a lower-priced deal with an unknown label. Affiliate partnership program enables small and large businesses to increase brand awareness by increasing exposure to new audiences who may not have heard of them previously. Working with a select group of affiliates allows you to not only expose your products to new and diverse audiences but also to create awareness that has the potential to extend beyond a single-product promotion.
Improve your SEO
SEO is still a topic that most online retailers are passionate about. The affiliate partnership program helps your SEO by generating numerous backlinks to your site via your affiliate blogs, social pages, and websites. This is especially effective when collaborating with higher-ranking partners, whose audience will then share and tweet information about your product or brand.
Statistics and data in great detail
Working with a reputable affiliate network to manage your affiliate marketing gives you access to a comprehensive dashboard as well as sales reports. This allows you to monitor your data and make changes based on your statistics. By tracking how your affiliates perform, you can use the dashboard to effectively strategize and make marketing decisions elsewhere in your business.
Saves Marketing Timing
Marketing is one of the most important aspects of your company, but it can be a time-consuming process. If you don't have a large team to handle this for you, it can distract you from the process of business development and other activities. Leaving marketing to affiliates frees up some of your time, allowing you to concentrate on other things.
Forms valuable alliances
Working with affiliates allows you to expand your network. This enables you to contact industry leaders and establish relationships with influencers. If you are willing to give them some time to build trust, they will repay you tenfold by promoting your products and brand.
A different source of income
Never rely solely on one type of marketing. If something happens to disrupt that revenue stream, your company could go bankrupt in a matter of days. By combining affiliate marketing with other forms of marketing, you are providing your company with an extra layer of protection against issues beyond your control. To ensure that all avenues are covered, affiliates use a wide range of advertising techniques such as email, Facebook advertising, pay-per-click, guest blogging, influencer marketing, and product comparisons.
Expansion of Your Company
If you are just starting out or a small business looking to expand, the affiliate partnership program allows you to scale your business at your own pace and at the lowest possible cost. Through your affiliates, you can test out new products and marketplaces while growing your business at your own pace. In fact, affiliate marketing is used by 99 per cent of people to launch their businesses.
Consumers have Faith in their Brand Ambassadors
Working directly with affiliate clients who then promote your products to their established audience offers more opportunities for quicker and more direct sales, as it is reported that 92 per cent of consumers trust the recommendations of people, companies, or influencers they know.
Gain Access to International Markets
An affiliate partnership program is a cost-effective and efficient way to tap into the global marketplace if your brand and products can be marketed globally. Professional affiliates based around the world can use their local knowledge to strategically market your products. It is also a low-risk method of determining whether your brand will be successful in other countries. Affiliates clients can also collaborate with global affiliate networks to provide products and services exposure to a truly global market.
Costs are Determined in Advance
Unlike some forms of pay-per-click advertising, where you never know how much each lead will cost you depending on the environment, you set your costs ahead of time. You set a commission rate for each product, ensuring that you know exactly how much each sale will cost you before it is made.
You have Control Over Incentives
By establishing costs in advance, you can maintain control over your incentives. You can also use rewards and incentives to encourage your affiliates to stay loyal to your brand and sell more.
Using Different Skill Sets
Having access to such a large pool of affiliates expands the skill set available. This, in turn, increases the likelihood of additional product sales because each seller uses their unique skills to appeal to a different audience.
Excellent Return On Investment
According to AM Navigator statistics, the US affiliate partnership programs spend is approximately $5 billion per year, and over 80% of brands use affiliate marketing globally. As businesses see a return on their investment, the industry expands.
Semi-Automation
You will need to invest some time in managing your affiliate program, but if you set it up through a reputable network, it will almost run itself. You can be as involved as you want on a daily basis, or you can wait for sales reports to come in. Of course, your level of involvement can affect programme performance, and we frequently see higher increases for accounts that are more involved and active in the channel.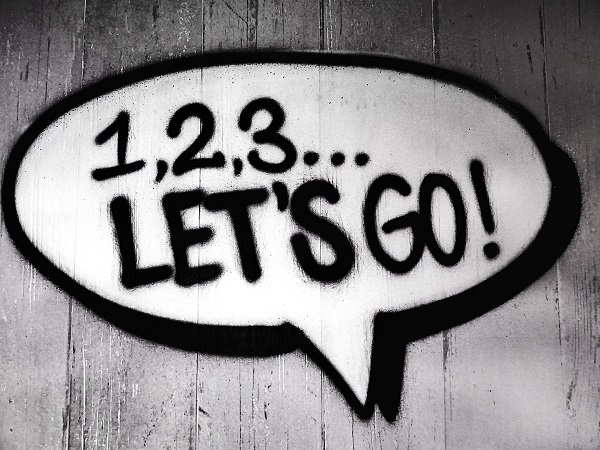 Concluding
The business you can target
Gym, Café, Fashion Store, General Merchant, Grocery Stores, Car Wash/Garage, Hair & Beauty, Bakery, Pizza Shops, Pubs, Hotels/Motels, Medical Stores and many others…
How to Join
Visit our website www.rewardstampapp.com and go to the bottom of the home page on the extreme left, you will find the term Affiliate Partner (click) and then apply (https://rewardstampapp.com/affiliate-partner-apply/) and fill out the questionnaire as required.
Finally, keep in mind that you can start small and think big. Affiliate Partnership Program offers the same opportunities to all businesses, whether you are a start-up with a limited budget or a well-established brand looking for new ways to reach more people.