No matter what the size of your business is, you will always want more customers to visit you and make purchases from you. Acquiring new customers is a tough job as you will have to promote your business on multiple platforms to get more and more people to know about it. Advertising and promotional activities can bring a lot of people to notice you. However, these activities first required you to spend a heavy amount to enjoy fruitful results later.
Spending a good budget on advertising and promotion may not be a problem for medium and large-scale businesses. However, businesses at their initial stage or smaller setups may find it difficult to manage this cost. Therefore, the need for loyalty programs come in. Though these programs don't really help businesses acquire new customers, they do help them retain their existing clients or customers. And what can be better than frequently visiting, satisfied client?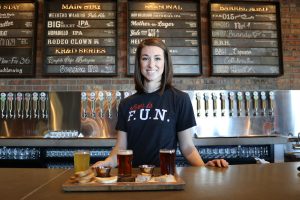 Multiple types of research suggest that the cost incurred in acquiring new clients is much higher than making an existing client happy and bringing them back to visit you. Keeping this in mind, many companies have now designed loyalty programs that cater to the needs of small businesses.
Loyalty programs are not a new concept. They have been in the market for ages. However, traditional loyalty programs have now gone digital.
Earlier the loyalty programs were simple card-based programs that encouraged customers to make repeated purchases, earn points and redeem them for rewards. However, multiple drawbacks of these programs led to the introduction of digital loyalty programs. The new programs are app-based programs that simplify things for both – the customers as well as the business. Businesses can simply download these reward card apps and have themselves registered in a couple of minutes. Post registration, they can ask their customers to download the app too in their phones. Stamping of these digital loyalty cards can be done via the app every time a purchase is made. The collected stamps can be retrieved quickly and can be redeemed for special gifts and offers. Such loyalty programs don't just come with the benefit of offering convenience to carry these cards but also help the business acquire maximum data about their customers. With the help of the personal data collected of all the customers, businesses are in a better position to launch offers and schemes that would impress the customers.
Another benefit of a loyalty program is that they aren't too expensive. They give businesses the freedom to keep their existing customers happy without spending a lot of money.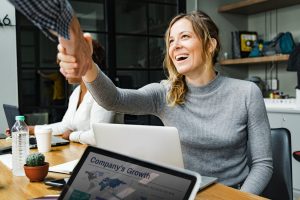 In order to earn maximum benefits from loyalty programs, you need to ensure you choose a loyalty card app that offers the following:
• Easy to Use
Your customers will not like to access complicated reward stamp programs. Hence, you need to ensure your loyalty program app is user-friendly for your customers to enjoy it thoroughly.
• Special Rewards
Don't make your reward program too boring. Be creative and think of ideas that would impress your customers. The better the offer, the more attracted they will be to make repeated purchases with you.
• High Accessibility
While it is common for everyone to have smartphones these days, there is still a part of the population that prefers to use simple, basic phones with not too fancy features. If your stamp app is designed only for high-end smartphones, you will not be able to provide benefits of your program to people with simpler phones. Hence, it is important to choose your digital loyalty program wisely.