Customer loyalty apps can be used by most business types and the restaurant business is no different.
Restaurants find it difficult to get new customers to taste their food. However, it is much easier and cheaper for them to get their existing customers back again and again. The need for satisfying the existing customer calls for the need of a digital loyalty program. If the right loyalty program is implemented for a restaurant business, there are high chances of it retaining more customers, standing apart from their competitors and acquire more customers through word-of-mouth communication.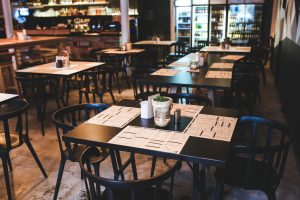 There are multiple other ways in which a loyalty program app can benefit the restaurant business.
Get Customers to Visit You Again
The right loyalty program can encourage your customers to visit your restaurant often or at least order food from you repeatedly. Loyalty programs work well in converting the 'occasional customer' to a 'regular customer'. However, in order to expect customers to visit you again and again, you need to offer a good loyalty program. Ensure your loyalty card is a digital one, giving you the power to operate things with a simple app. Loyalty card apps allow you to send messages to your customers as well so you can keep sending them special offers to attract them to visit you soon.
Can make existing customers feel special
The right loyalty app can incentivize your customers in the right manner, thus motivating them to visit you again. Also, the digital loyalty programs offer the benefit of personalizing the messages for your customers. It is noted that customers love to be addressed by their first name and this can make them feel special. The more special they feel, the higher the chances of them returning to you.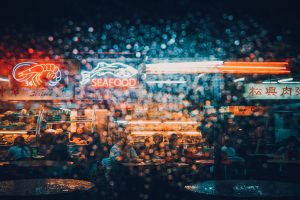 Boost Sales
Your loyalty program can include special discounts for your valuable customers. If you offer them discounts on their next visit, they are more likely to plan a visit soon to your restaurant.
Serve as a source of word-of-mouth referrals
Loyalty programs can make your customers happy, and happy customers can be the best source for promoting your business. If your customers are impressed with your service and loyalty program, there are high chances of them getting their family and friends to visit you. A simple word-of-mouth communication can get more people to your restaurant.
Can help in building a strong bond with your customers
The more they like you, the more they will visit you, and hence the stronger bond they will share with you. Customer is king and keeping this proverb in mind you need to cater to all their needs.
It is important to know that the focus for any business is to keep its customers happy. If the business manages to do so, it will automatically achieve customer loyalty that is going to be beneficial in the long run. Hence, apart from focusing on implementing a loyalty program for your business, you must also pay attention to the products and services you offer. Great product or service coupled with an exclusive loyalty program can work wonders for your business. Ensure you serve high-quality food to your customers and provide the best possible service to them. Once their experience with your restaurant is impressive, they are more likely to visit you again, and a good loyalty program coupled with your excellent hospitality is going to work as icing on the cake.