Loyalty programs serve as a great medium to reward loyal customers and retain them forever. The increasing competition in every market, calls for the need of offering customers something special that keeps them interested in your brand. The more your business manages to impress them, the more the chances of them being loyal to you.
Customers love discounts and special offers that reward them for their actions. Loyalty programs are the best way to reward customers. Such programs are considered to be an asset to the business.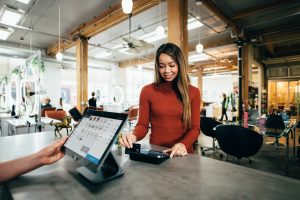 Loyalty programs have been a part of retail strategies for years. The programs in early days were basic and simple. Most businesses used card-based loyalty programs to reward their customers. Such programs involved the use of paper cards that were issue to the loyal customers. The more purchases they made with a brand, the more points they earned. These points were to be manually added to the paper cards. On collection of a certain number of points, the customers were able to redeem these points for gifts or discount. This system was basic and had several drawbacks. The paper cards were difficult to maintain by customers. Also, there were times when the customers actually forgot to bring in the cards to the stores. Such drawbacks created a need for loyalty programs that were advanced and more helpful to both, the business and its customers.
The digital age introduced digital loyalty programs that ran with the support of loyalty stamp apps. These apps could be easily downloaded by the business and its customers. The points could be credited to the customers' app, right from a smartphone. Also, the customers were free from the stress of carrying and maintaining a paper card as they had the card stored right on their phones.
The growing use of digital loyalty programs have benefited a lot of business. But if you really want to earn the loyalty of your customers in future, you may have to consider the below given points.
Loyalty comes with good experiences only
Implementing an excellent loyalty program for your business alone will not win you loyalty. You must always remember; loyal customers can be made with good experiences. The better the buying experience, the more the chances of the customers returning to a business. If the products or service you offer to your customers is of excellent quality and their experience at your store is a positive one, only then you can expect your loyalty program to get you results you wish for.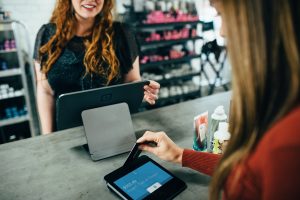 The more your customers love your brand, the more loyal they will be
If you serve your customers what they want, they are likely to love you. Also, the more they can relate and connect to your brand, the higher the chances of them loving your brand. After all, the love of your customers is what is going to win you loyalty. If your customer doesn't agree with your brand's values or they are unable to relate to it, they are very less chances of them being you loyal customers, even if you offer them an excellent loyalty program. There are certain brands that do not run a loyalty program, but the love of their customers keeps them going successfully. Hence, you must aim at giving your customers something that they will love. Once you give them a reason to love you, they are never going away from you.
For a brighter future of your brand, just a customer loyalty app wouldn't work. You need to do something special for your customers that can work in thefavor of your brand and to add value to it, you can offer an excellent reward card app.