The loyalty of your customers is more valuable to your business and if you do not put many efforts in retaining your existing customers, you may end up losing more customers than gaining. To ensure customer loyalty, you will have to put in a lot of efforts to show your customers that you value their engagement with your business. There are multiple ways to build customer loyalty and reward them for the same. One of the most common ways to build loyalty is running a loyalty program.
Loyalty Programs encourage your customers to return to your business and make frequent purchases. They allow you to reward your customers in means of additional discounts, offers or gifts depending on the nature of your business.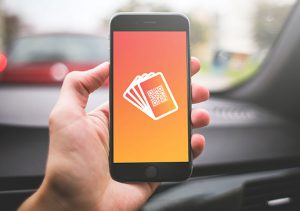 A typical loyalty program allows you to issue loyalty cards to your customers. These loyalty cards help the customers gain points on their purchase with you. The collected points can be redeemed by your customers for free gifts or exclusive offer. Such programs make your customers feel appreciated and happy and thus reward them for their loyalty. The program acts as a motivating factor for the customers to make repeated purchases with you.
With advancement in technology, a lot of loyalty program companies has designed a loyalty card app for the convenience of the business and its customers. Digital programs give businesses the freedom to run a loyalty program using a mobile app. The businesses just need to get themselves registered on the app. Once the registration is complete, they need to share the app link with their loyal customers. The same app needs to be downloaded by the customers right on their phones. Once the app is on the customer's phones, the business can issue them digital stamp cards. These cards can be stamped digitally every time they make a purchase with the business. The collected stamps on the app's digital card can be then redeemed for a reward.
Digital loyalty programs are extremely convenient to use. Unlike the traditional programs, they do not involve the use of physical cards, that the customers need to maintain. As the digital cards get saved in their phones, so they can easily manage and maintain them. Another major benefit that these programs provide is data collection. Such apps provide the business with complete information on all loyal customers.
The collected data about the customers can be used by the business organization, to design future marketing strategies. They can note the shopping patterns of all the customers and design their promotional strategies accordingly.
Also Read: Five benefits of a Loyalty Program
Choosing the right loyalty program app is extremely important for successfully retaining your customers. A loyalty program must be chosen depending on the nature of your business and the requirement of your customers.