Repeated customers are the key to a successful business!
Most businessmen must have heard this phrase at least once in their life. This statement clearly states the importance of repeated or loyal customers.
Loyal customers are those customers who make repeated purchases with your brand and prefer your product over any other (in the same category).
Now the question arises how to make loyal customers?
We can tell you how.
Here are 5 ways to build a loyal customer base.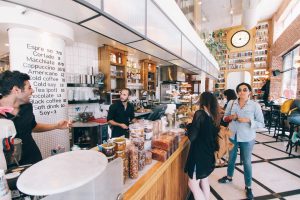 1. Opt for a digital loyalty program
Loyalty programs have been a part of marketing strategies since ages. However, the new era of online loyalty programs is the need of the hour. A lot of companies have designed loyalty card apps that give businesses the opportunity to run a loyalty program without the need for physical cards. Such apps allow business owners to issue a digital card to their customers that get stored right on their phones. Also, the loyalty cards can be stamped digitally every time a purchase is made. Later, the collected stamps can be redeemed for gifts or offers. Such loyalty or reward card apps make customers feel special. They give them the feeling of being appreciated for their purchase, thus making them loyal to your brand.
2. Provide an excellent customer experience
Customers always tend to remember you for an experience and as a business, you need to ensure that the experience that they remember you for is a positive one. If you manage to impress your customers at their first visit, there are high chances of them visiting you again and again. Hence, it is important to make their first meeting a special one with you, so they are forced to turn to you the next time as well.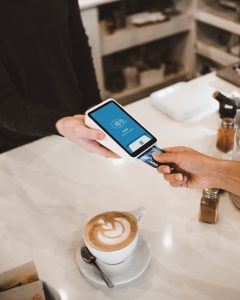 3. Be consistent
Many times you must have heard that a business isn't doing well as the quality of product or service it offered initially has dipped over the years. Avoid this completely. The amount of effort you put in your products or services at the beginning of the business must be the same for a lifetime. You cannot compromise on the quality of your offerings as once your customers realize this, they are going to move away from you. Hence, try to be as consistent as possible to gain a large loyal customer base.
4. Stay in touch with them
You must have heard the phrase 'Out of sight is out of mind'. Well always remember it. Don't let your customers forget about you. Send them messages, emails, gifts on special occasions, or just simple greeting cards. Keep reminding them about your existence, so if they need something that you provide, they head to you directly. Also, messages, emails, gifts, and cards can make them feel special, thus helping them build loyalty towards your brand.
5. Be innovative
Be consistent with the quality of your product or services. However, be innovative with your new offering. Keep a close check on the market trends and try to find out what others in your industry are offering. Also, see how customers are responding to it. If you feel the response is positive, you can consider launching a similar but better product or service to attract customers. Once your customers know that they can find all the latest products or services at your store, they will surely turn to you when the need arises.
Focusing on building a loyal customer base is going to help your business in the long run. Just be honest, creative, and consistent, and your customers will love you for sure.